Although Valentine's Day is officially Valentine's Day on its own merits, lately it has ceased to be the exclusive preserve of happy couples and has become the perfect excuse to also extol friendship, family ties or even a sense of humor . This time we have prepared a very special selection with a lot of phrases to post on your networks, your Whatsapp status, or even to send to that special person you have by your side (or that you would like to have).
Among them you will find those short phrases that leave you speechless, those original ones that amaze you, several of friendship that you thank from the heart and many funny ones with which you will brighten up your day.
We have prepared a downloadable for you
In addition, you can download the 8 templates that you will find in the article without phrases so that you can add the one you like the most and you can print them to make labels, cards or even decorative sheets. Remember… love is in the air!
Download the templates here.
10 SHORT PHRASES FOR VALENTINE'S DAY
"The smile is mine but the reason is you", unknown author.
"Love is a moonbeam", Gustavo Adolfo Bécquer.
"It's nice to know that you exist", Mario Benedetti.
"That it is not necessary to leave him to love us again", Eloy Moreno.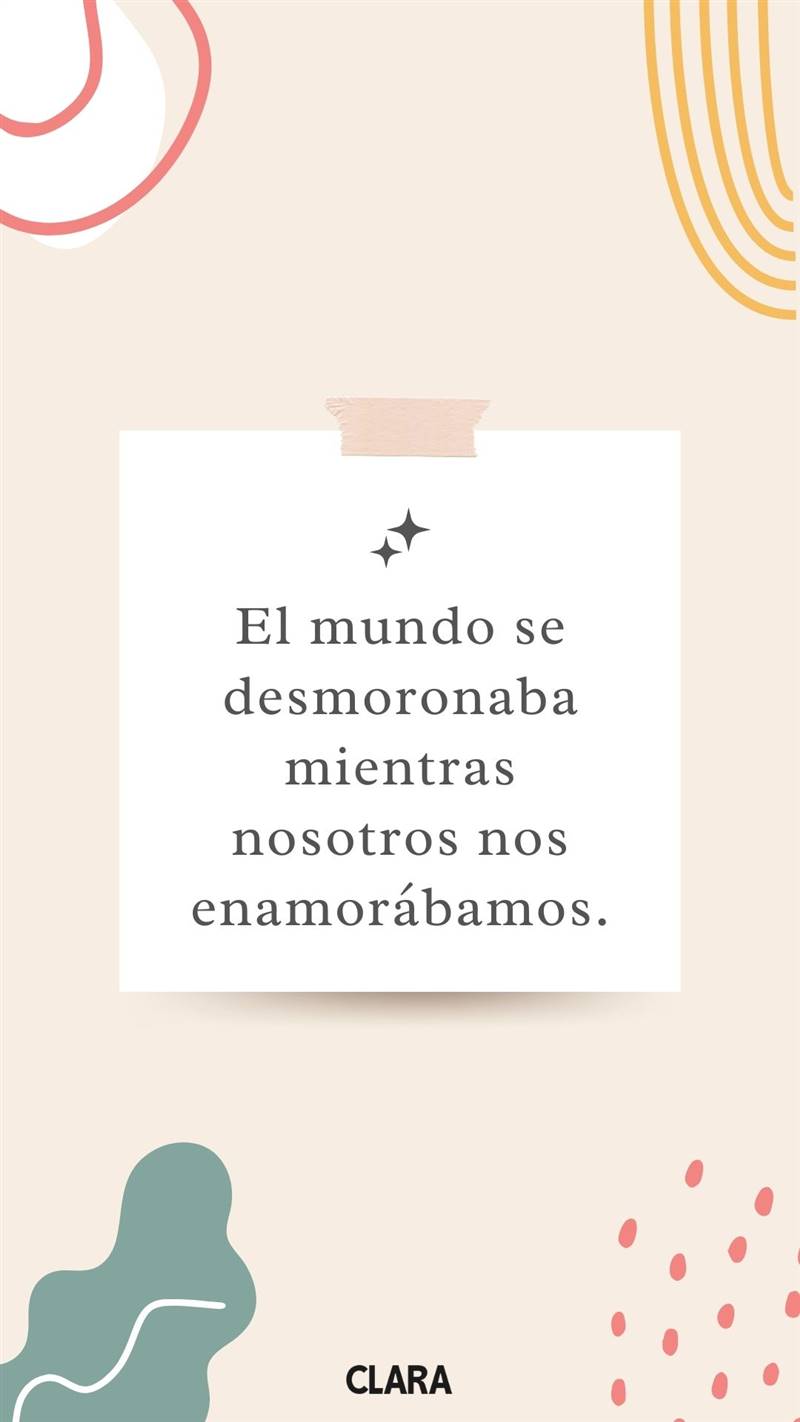 ''It doesn't matter how long you wait but for whom'', unknown author.
"In a kiss you will know everything that I have kept quiet", Pablo Neruda.
"Love is a very weak word to express what I feel", Woody Allen in the movie Annie Hall.
"It is better to have loved and lost than never to have loved," Alfred Lord Tennyson.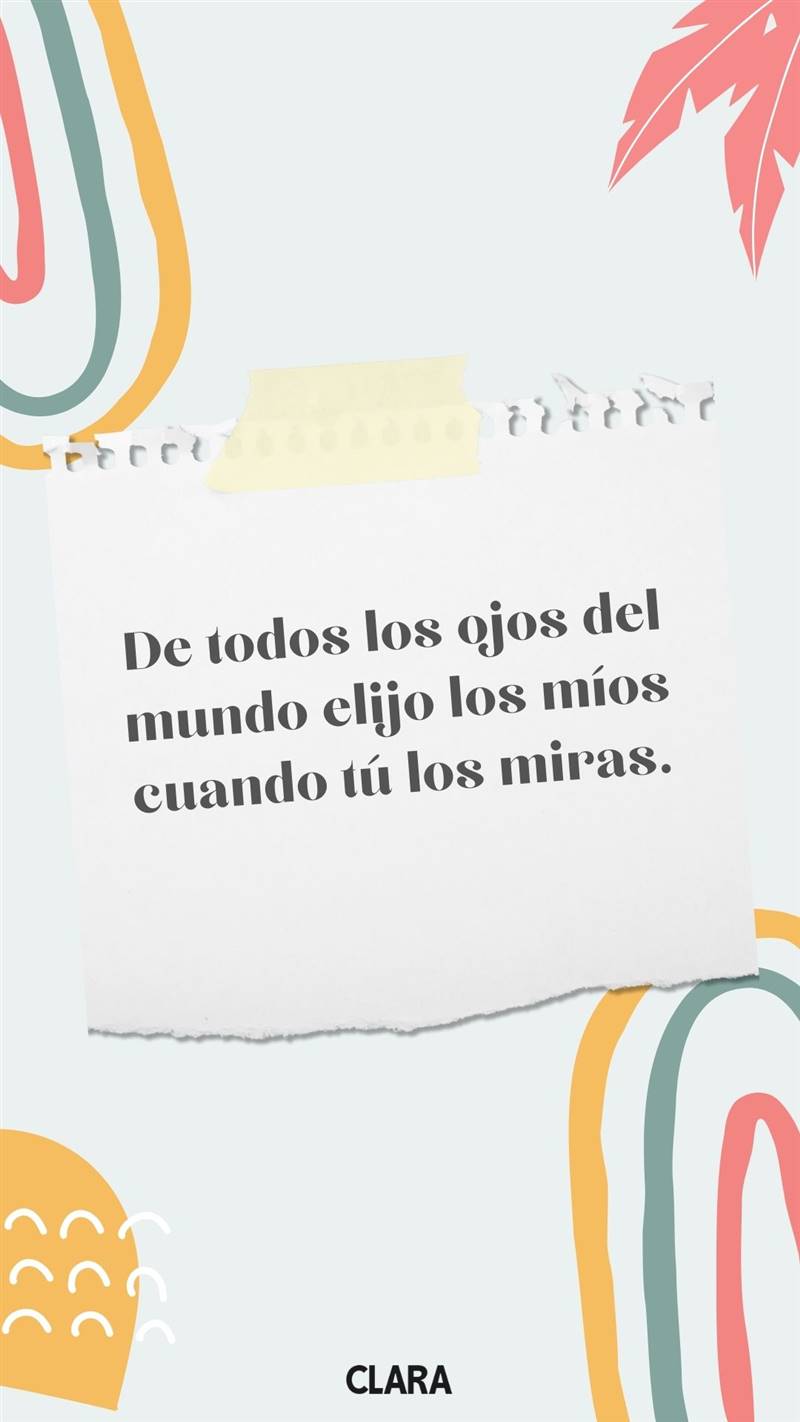 10 FUNNY PHRASES FOR VALENTINE'S DAY
"I have forgotten you so many times that I have learned you by heart", Mónica Gae.
"The brain works from the moment you are born until you fall in love", unknown author.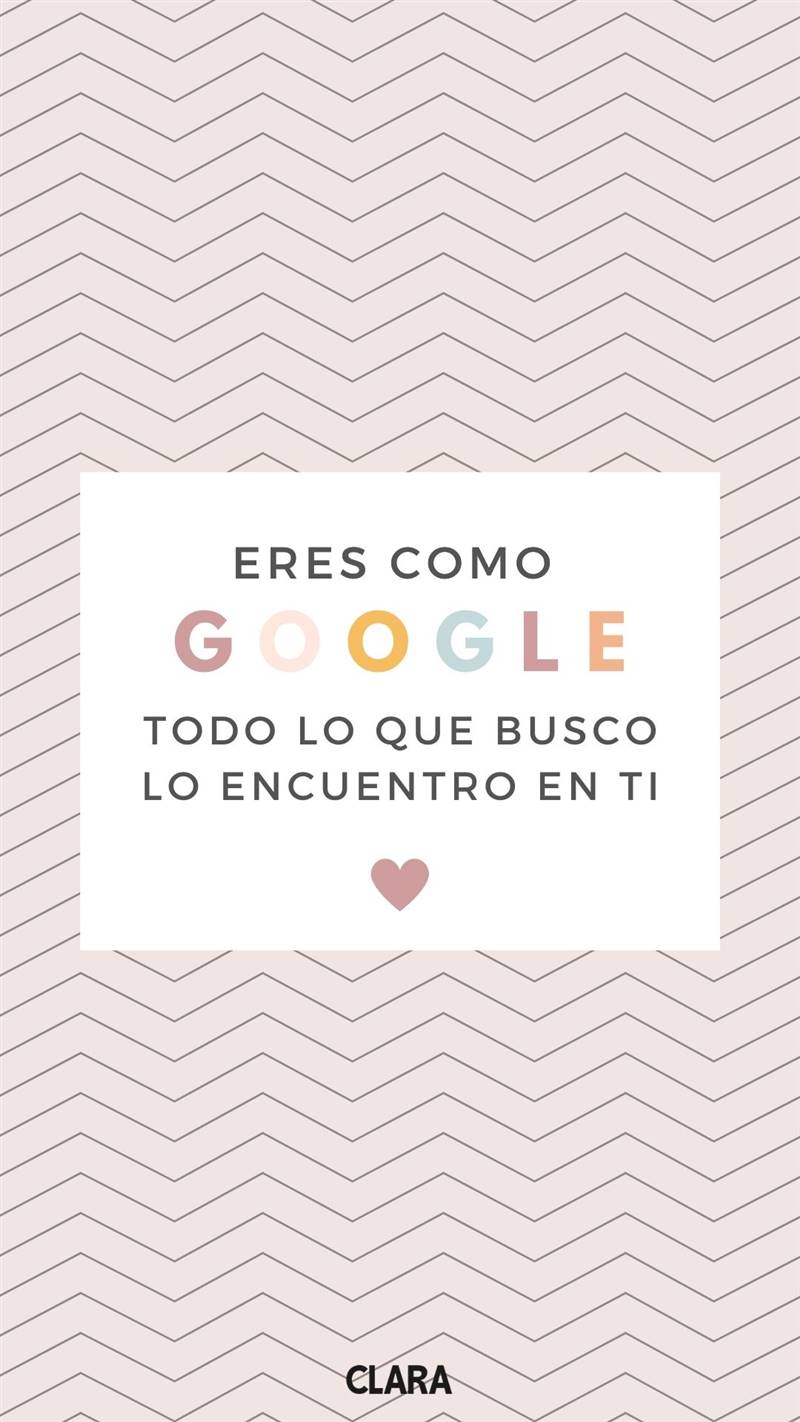 "Love, like a cough, cannot be hidden", unknown author.
"Love is the only thing that grows when it is shared", Antoine de Saint-Exupéry.
"You are as beautiful as Princess Leia and as smart as Yoda", Hommer Simpson.
"Take care of me, because you have competition", unknown author.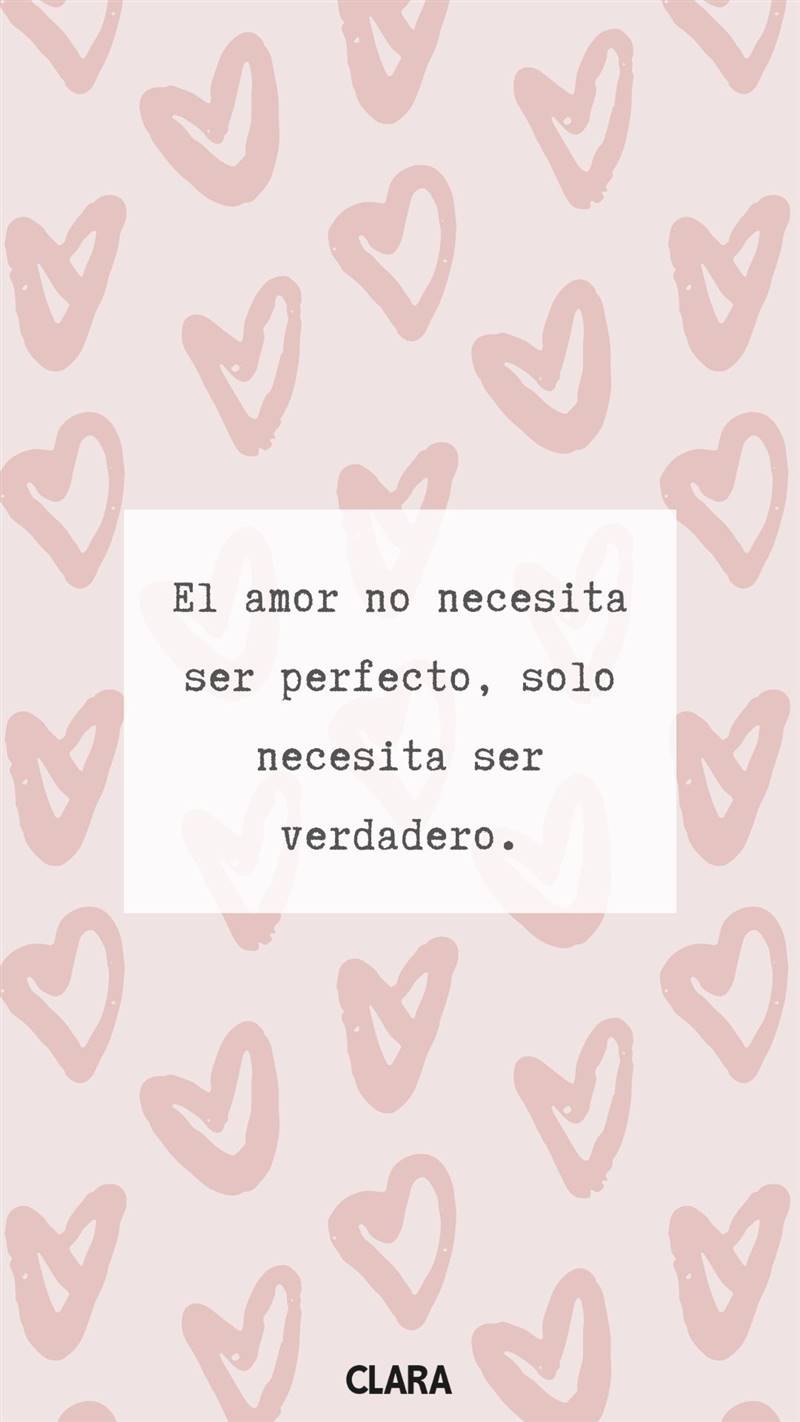 "That someone makes you feel things without laying a finger on you, that's admirable", Mario Benedetti.
"Love is an electric blanket with someone else in control of the switch", author unknown.
10 ORIGINAL PHRASES FOR VALENTINE'S DAY
"One is in love when one realizes that another person is unique", Jorge Luis Borges.
"You will know that they really love you when you can show yourself as you are without fear of being hurt", Walter Riso.
"More than kissing her, more than sleeping together; more than anything else, she shook my hand, and that was love", Mario Benedetti.
"It is by separating when one feels and understands the strength with which one loves", Fyodor Dostoevsky.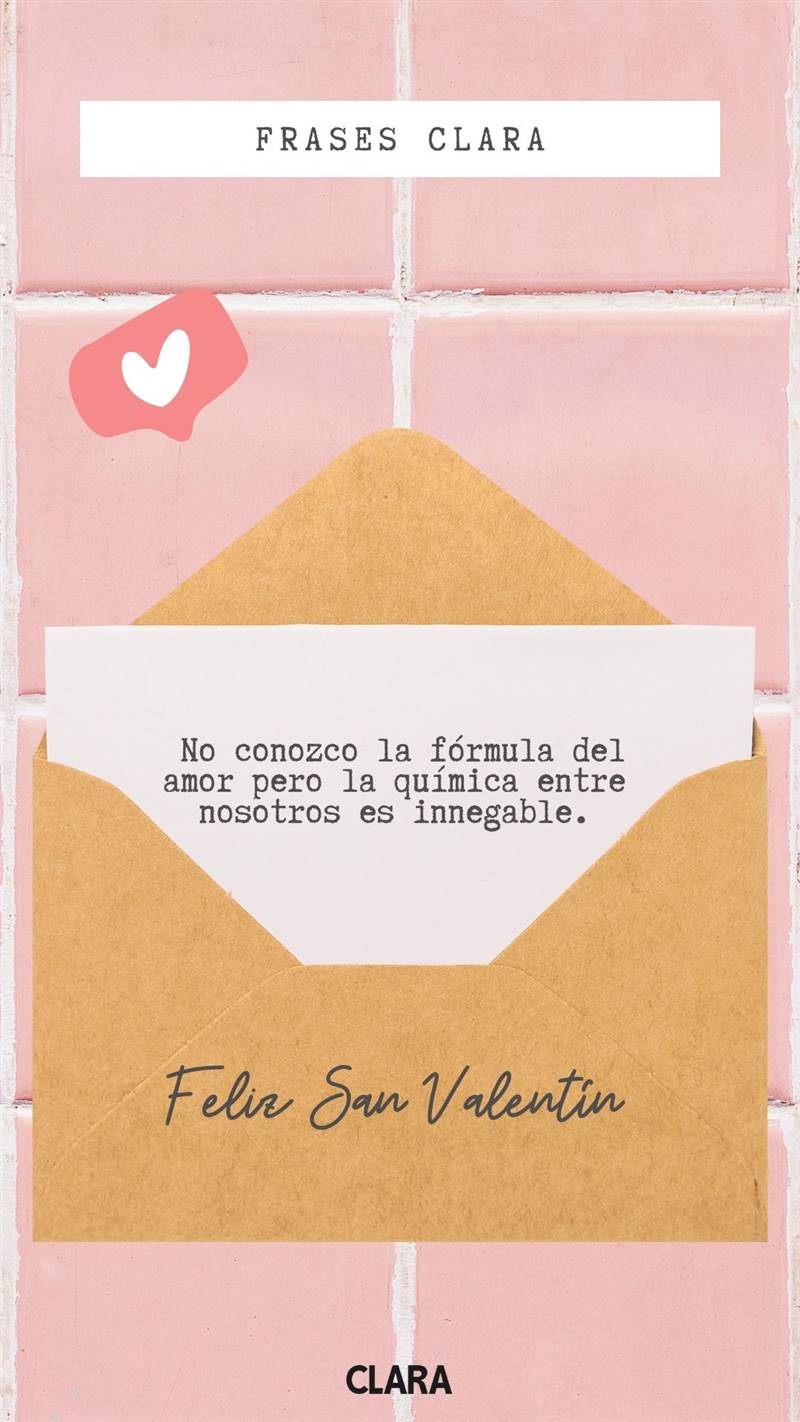 "True love is nothing other than the inevitable desire to help the other to be who they are", Jorge Bucay.
"Offering friendship to the one who asks for love is like giving bread to the one who dies of thirst", Ovid in The Art of Loving.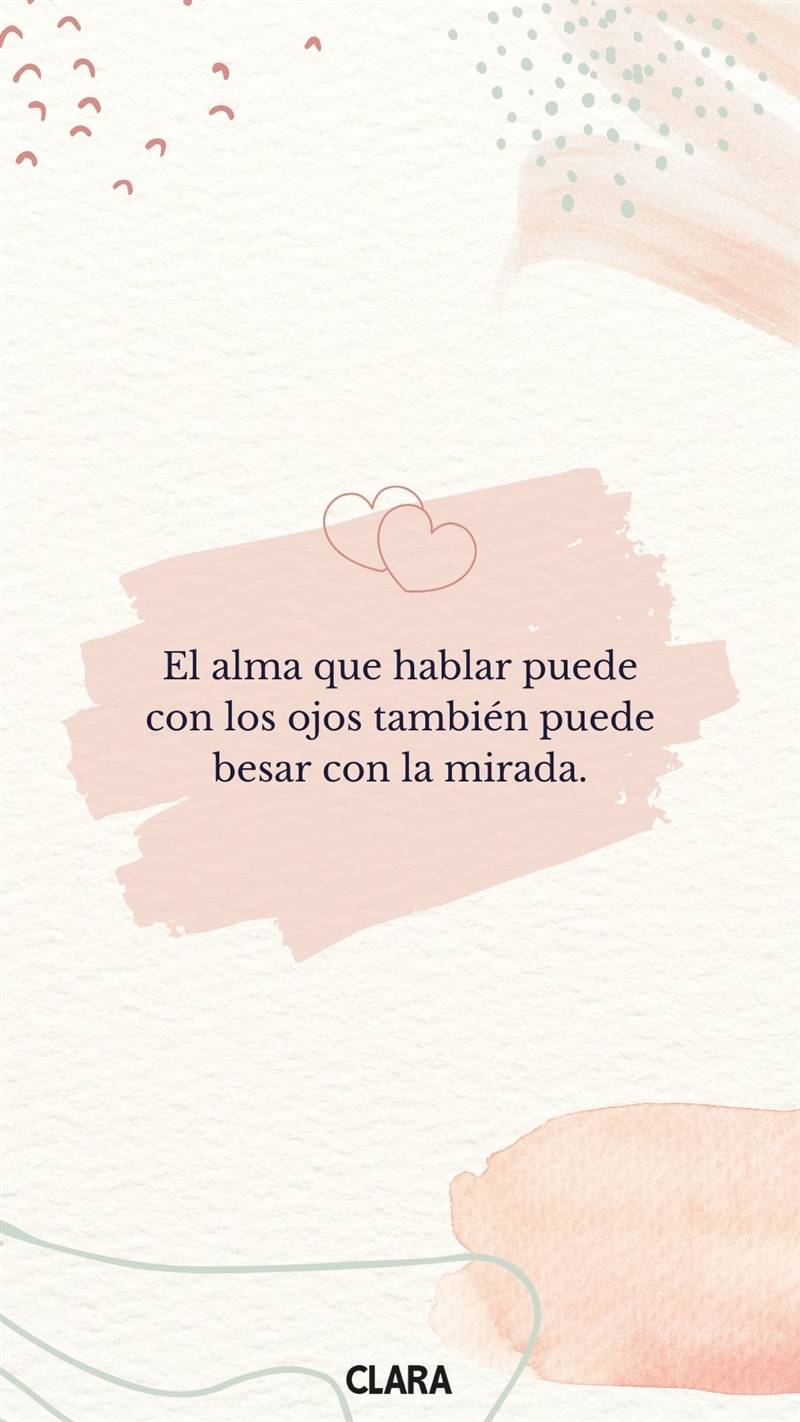 "No one warned us, that missing is the cost of good times", Mario Benedetti.
"When love knocks on the door, it will enter like a storm: you will not be able to leave out the bad and receive only the good. If you think that love is equal to happiness, you are on the wrong path", Walter Riso.
10 VALENTINE'S PHRASES FOR FRIENDS
"A friend is one who knows everything about you and still loves you", Elbert Hubbard.
"My friends are my heritage", Emily Dickinson.
"What unites us now is an indefinite bond", Mario Benedetti.
"Friendship is the best balm for wounds", Jane Austen in Northanger Abbey.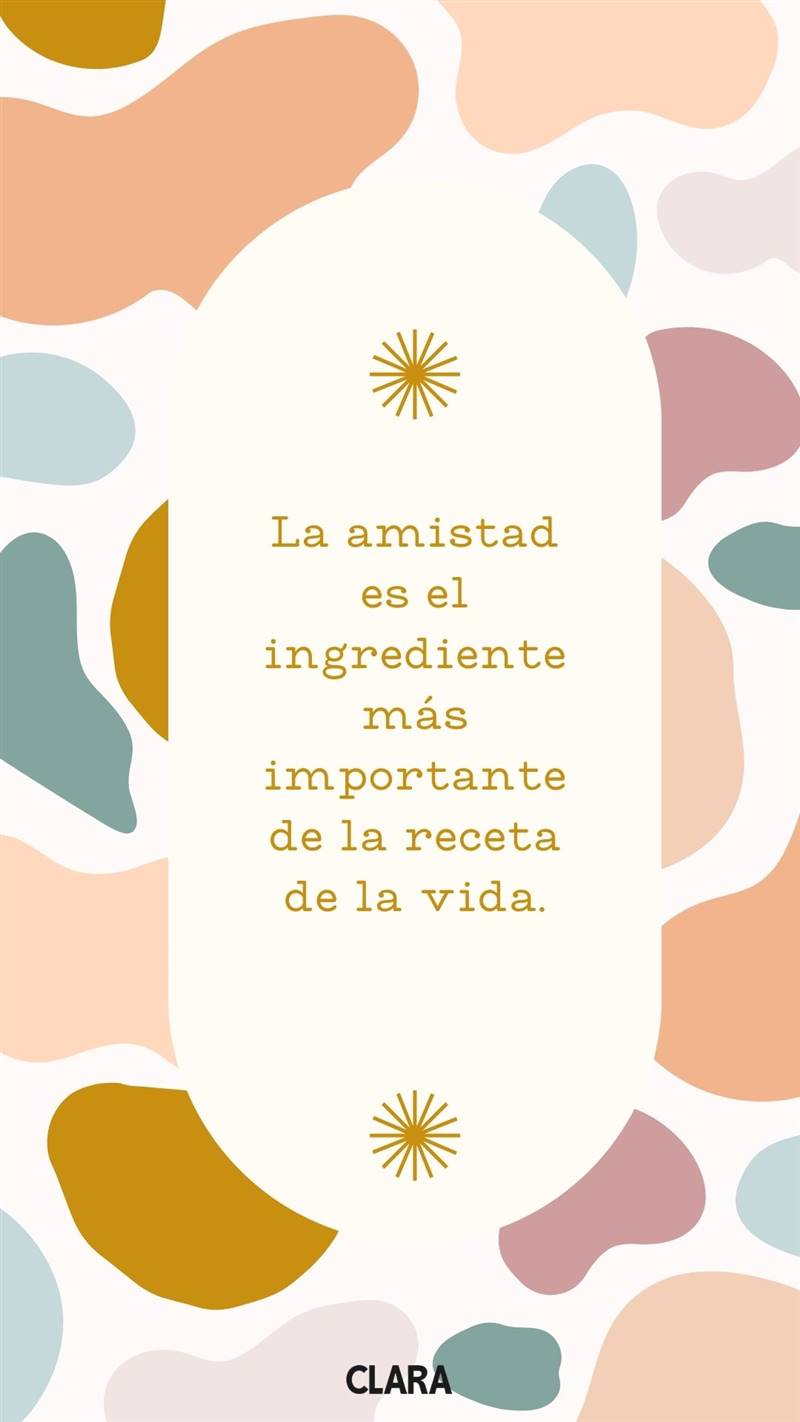 "Friends are the brothers that God never gave us", Mencius
"The road that leads to a friend's house is never long", Juvenal.
"The true friend is the one who is by your side when he would rather be elsewhere", Len Wein.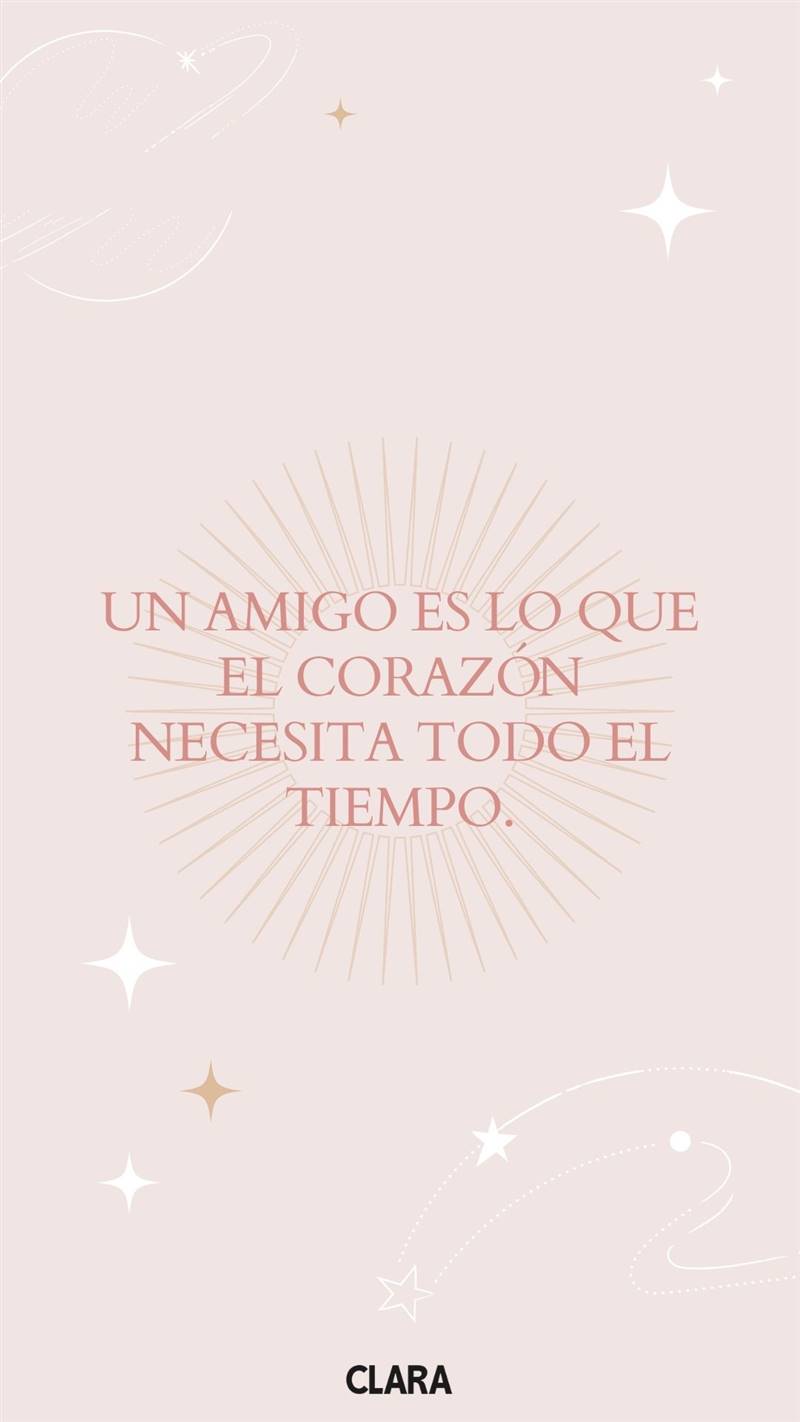 "Friends should be like books, few but handpicked" CJ Langenhoven.
We list some review tips so that your motorcycle is always preserved and that your safety is maintained. Check out!
The post Up to date motorcycle review is guaranteed safety appeared first on Motorcycling Online.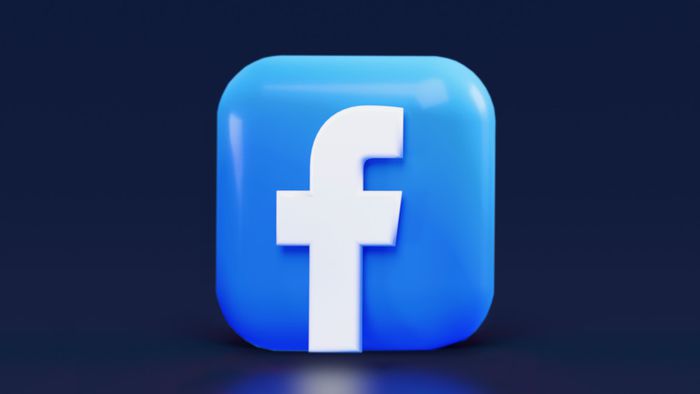 After all, how to recover Facebook if I forgot email and password If you are in this situation, know that there are countless ways to regain access to your account. Therefore, if you are not successful in the first alternative, you can resort to the other methods.
How to recover an Instagram account
TikTok: how to recover your account
To get started, we recommend that you try to recover your password. In a previous article, we taught you how to find your Facebook password. Many users don't know, but cell phones, browsers and even Windows can have this information stored.
How to recover facebook by phone number
If that doesn't work for you, go to the Facebook recovery page. This is the ideal solution for those who have a phone number registered in their account; but it also goes for people who are willing to test every email until they find the right one.
–
Download our app for iOS and Android and follow the main technology news in real time on your smartphone.
–
1. On the home screen, search for the username (or enter, one by one, all your emails);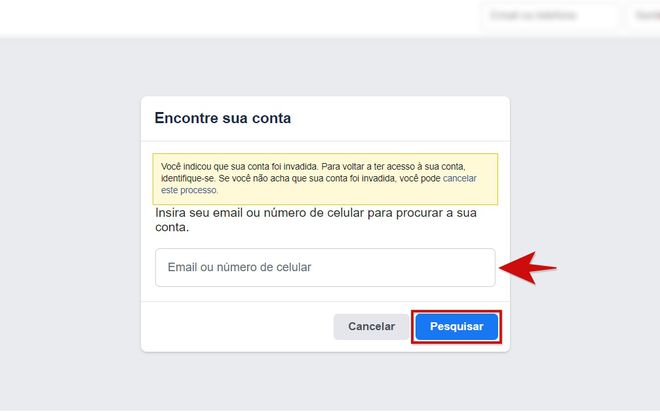 2. Among the profiles displayed in the sequence, select yours;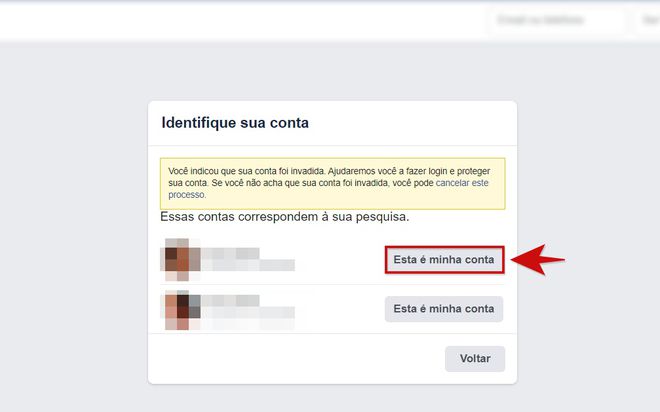 3. Choose the option "Send code by SMS" and then perform verification to recover the password. If you do not have a number registered in your account or have lost access to it, click on the option "No more access?";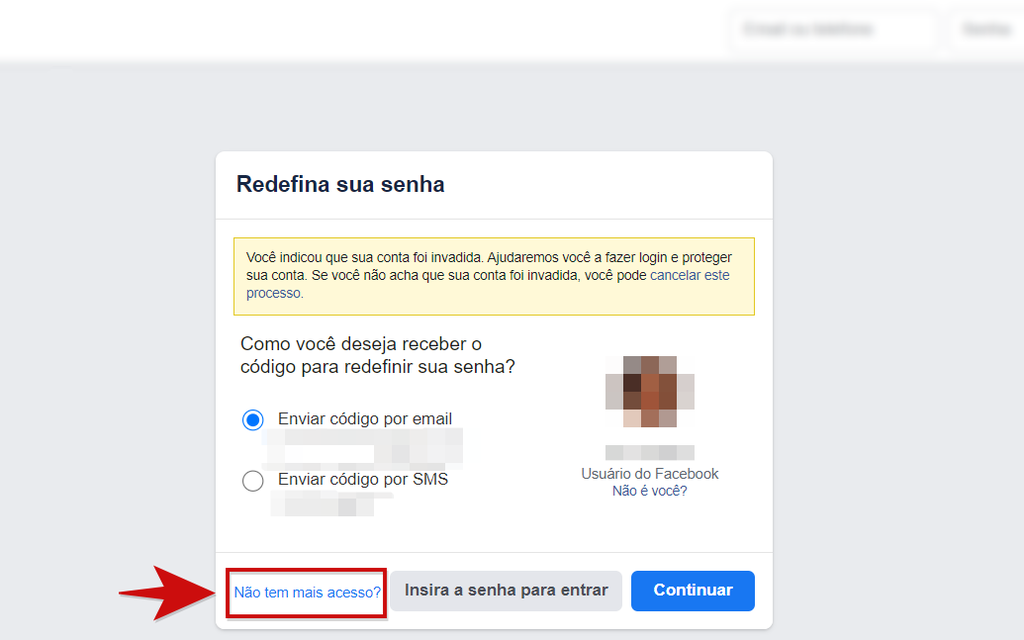 4. On the next page, choose the "I can't access my email" button;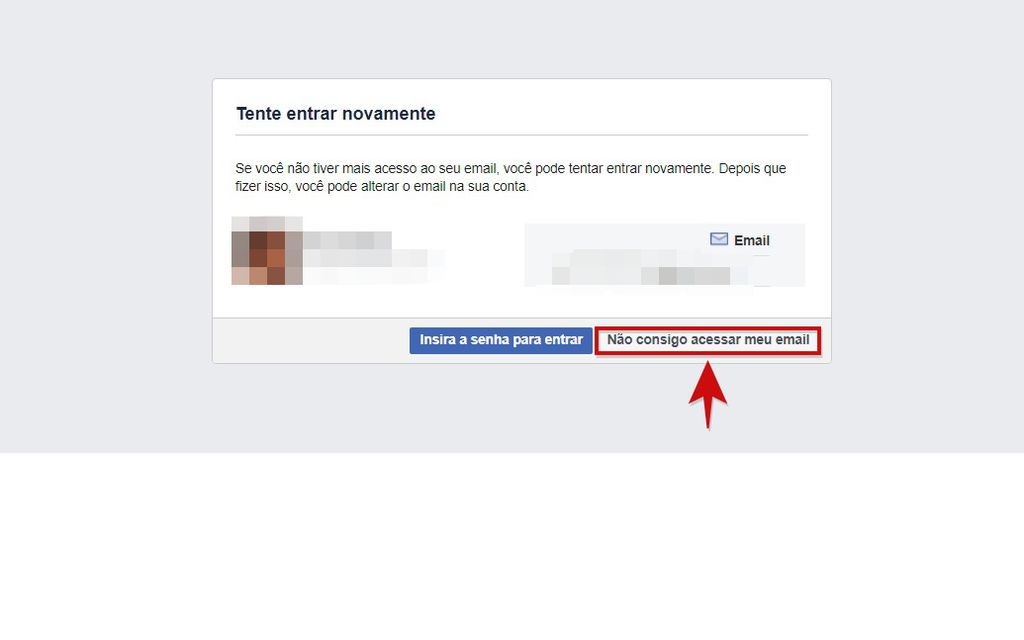 5. After that, enter a new email address and confirm. You can change it later, but until then, it will be the main one and the other addresses will be removed;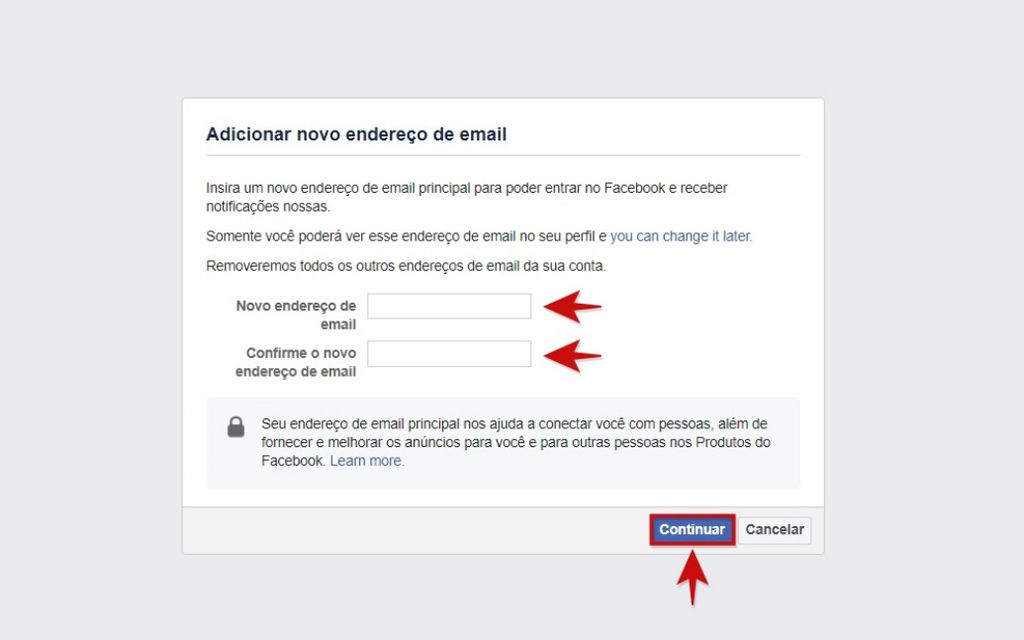 6. Finally, enter your full name and submit an identification document, such as RG or passport. After that, you will receive an email to complete the process.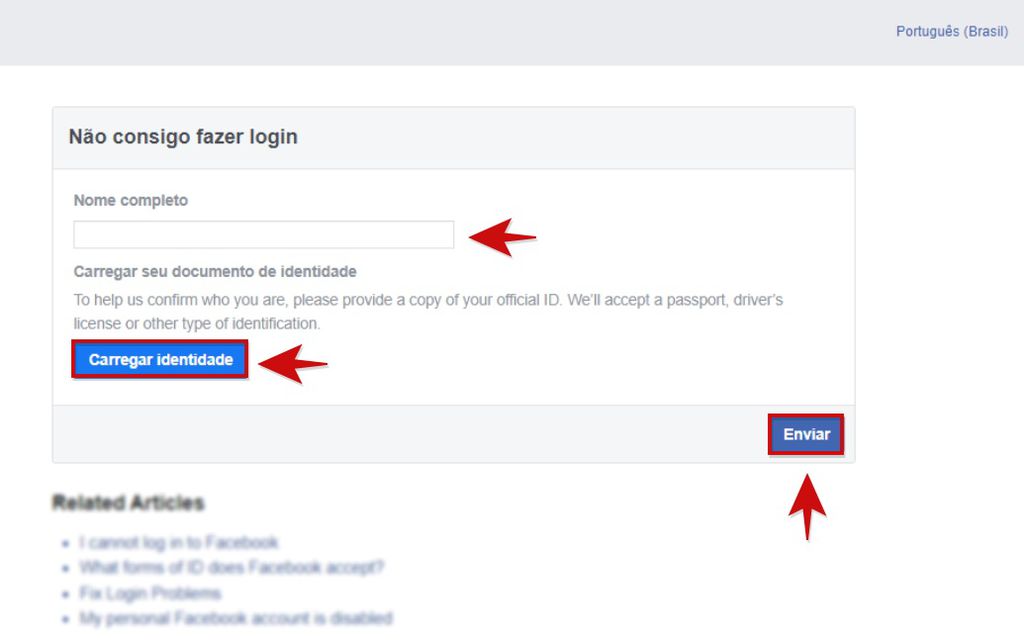 Assuming that doesn't solve your problem, know that it's possible to recover Facebook without email, password or even phone. But, before proceeding, a warning: you may be mistaken in thinking that you forgot your credentials. After all, they may have changed.
When accounts on social networks are hacked, criminals often change login and registration information. Thus, they prevent holders from retrieving their profiles and stopping the action. So, be sure to try the method that we explained in the tutorial on how to recover a hacked or hacked Facebook. By this way, you can change the password from some confirmations.
How to recover facebook without any credentials
If you've made it this far, there's a chance you won't be able to get your Facebook back. But, before handing over the chips, test this last solution, which consists of using the profile of family or friends to regain access.
Well, to start you must find the account on the social network. But without the email, phone or name that are linked to the account, how to do that? The answer is simpler than it seems. The trick is to access shared photos, shared posts and, above all, messages exchanged between your friend's profile and yours.
This may take some time, but after a dedicated search, you are sure to succeed. With the account in hand, you can start the last phase of this battle. To do so, enter the profile and follow the instructions below.
1. Under the cover photo, find and select the three-dot button. Then click on "Get support or report profile";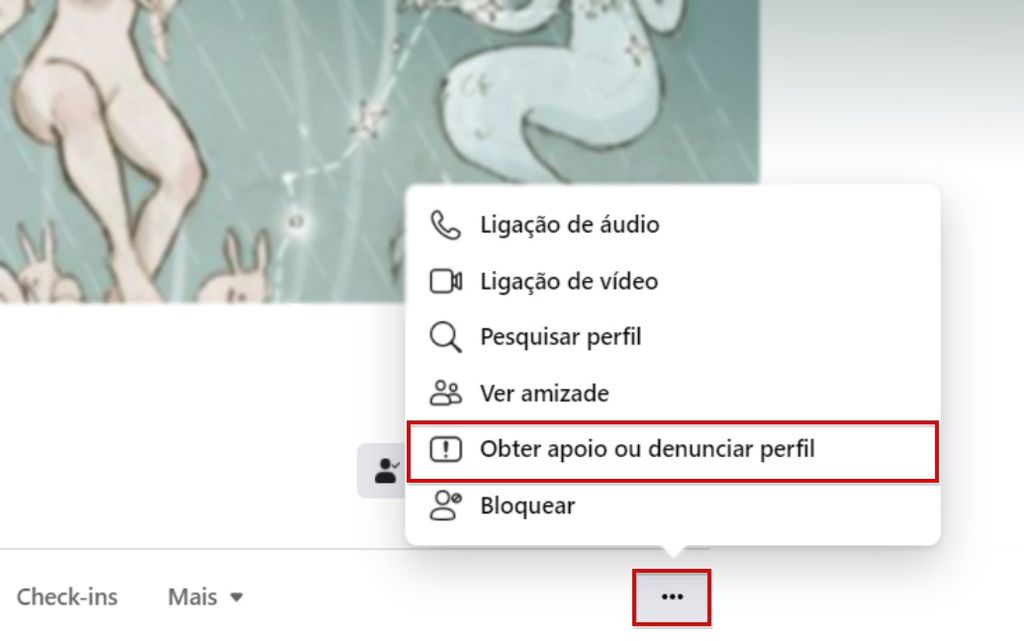 2. Among the available options, select "Another thing" and proceed;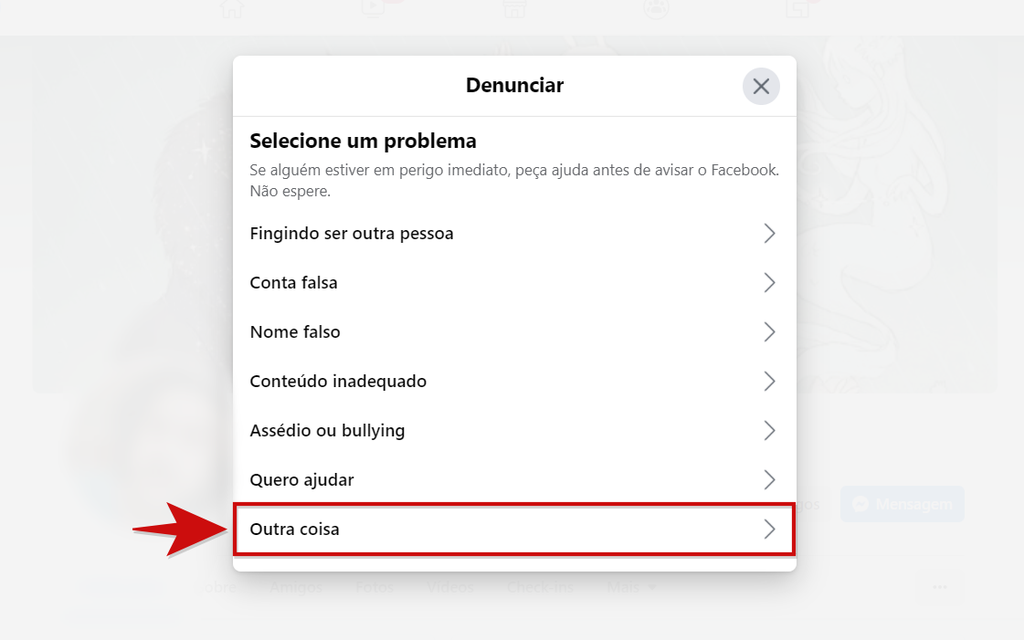 3. Finally, click on the command "Recover this account" and follow the instructions on the page.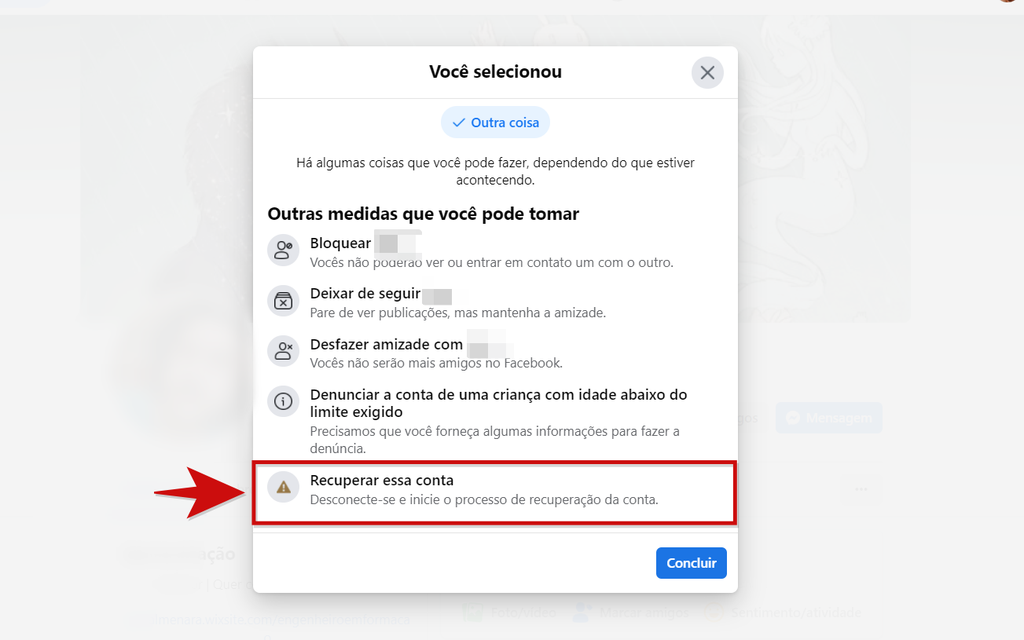 Still not able to recover your Facebook? Even if your chances are slim, they do exist. So call the platform support and tell us what happened. When submitting your request or message, remember to enter all the information you have about that account to confirm that it's really yours.
Read the article on Canaltech.
Trending on Canaltech:
10 old programming languages that are still popular in 2022
5 reasons NOT to buy the Hyundai HB20S
One Piece | Netflix releases first day of filming
How much does an electric car need to run to "pay itself"?
Giro da Saúde: main symptom of Ômicron; vaccines and myocarditis: are they related?