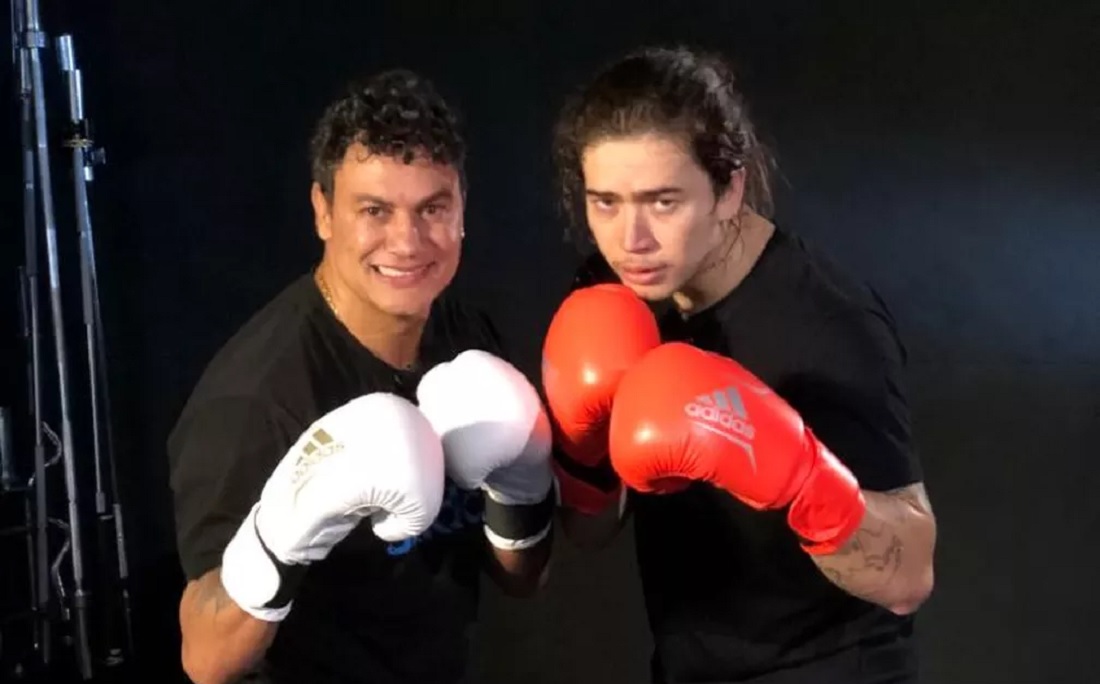 Whindersson confirms the fight with Popó and provokes: 'I'll get him'
The boxing match between Whindersson Nunes and Acelino 'Popó' Freitas has a date to take place. The comedian announced that the duel will take place on January 29, in a location yet to be defined – but possibly in the United States.
While the day doesn't come, the native of Piauí showed that he is taking the fight seriously. Whindersson published a video in which he appears training hard, applying several blows to a sparring partner. And, with the post, came a provocation to the four-time world boxing champion: "I'll get you, Popó", he wrote.
In confirming the fight, the Bahian had also provoked the comedian. "Did you take courage, Whindersson? Now I'll catch you! Boxing glove, confirmed 2022 already starts hot! January 29th is coming! And I've never climbed on top of the ring to play! This won't be the first time", posted Popó.
Whindersson has been training for months for the confrontation, and even had a session with MMA fighter Luis Felipe Buda. The native of Piauí, by the way, has already given statements stating that boxing helped him against depression. His first contact with the modality took place in 2018, during the recording of a movie.