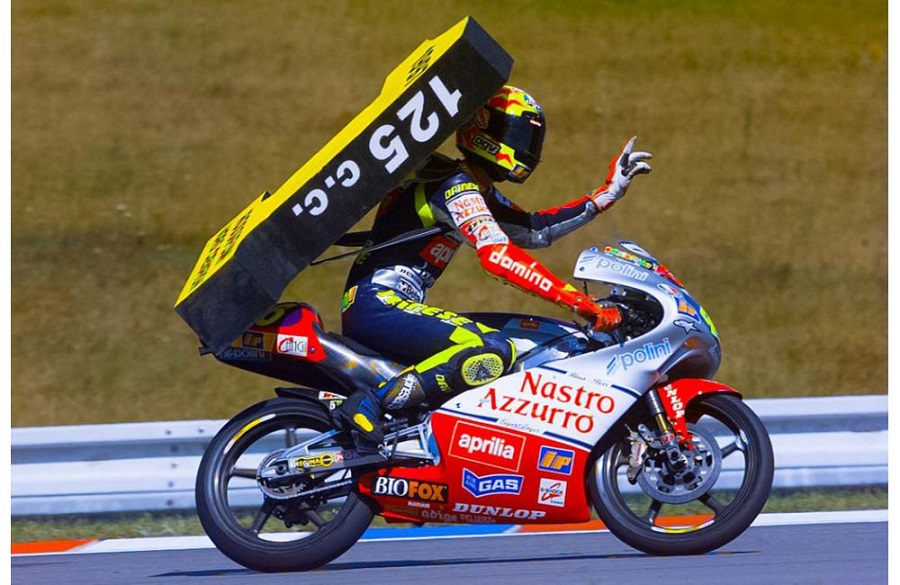 Valentino Rossi: records and legacy in MotoGP
Valentino Rossi retired at the end of the 2021 MotoGP season in a somewhat melancholy farewell to motorcycle enthusiasts.
The 42-year-old rider Valentino Rossi has decided to hang up his suit after a few seasons in which he no longer has the prominence his fans are used to. The numbers that the doctor left engraved in the MotoGP statistics are the target of other riders like Marc Marquez.
See too:
MotoGP: in new phase, Gresini presents bike for 2022
The new Honda CBR 1000RR-R Fireblade is flawless!
Leaked: meet the new Kawasaki ZX-4R
legacy in numbers
Valentino Rossi debuted in the world championship in 1996, in the 125 category, the following year he would win his first title in the category and, from then on, he collected victories and titles in all the categories he passed through.
nine world titles
In his 26 seasons in the world championship, Valentino Rossi has lifted the champion trophy nine times, one in the 125 category (1997), one in the 250 (1999), one in the 500 (2001), these titles were still on two-stroke bikes, and the six titles in MotoGP (2002, 2003, 2004, 2005, 2008 and 2009) with the four-stroke bikes.
The titles are divided as follows: three with Honda, four with Yamaha and two with Aprilia.
Other record-breaking champions
Valentino Rossi is only behind (in number of titles) Giacomo Agostini, who has 15 world championships and Angel Nieto with 13, but the latter in low-displacement categories (seven in the 125 cmᵌ and six in the 50 cmᵌ).
Another rider who has impressive numbers and who can surpass the Italian in all records is Marc Marquez, who at the age of 28 has eight world titles, of which six in MotoGP, one in Moto2 and one in 125.
other numbers
In those 26 years of world championship competitions, Valentino started in 432 grands prix, totaled 6,357 points , climbed to the podium 235 times, being 115 on the top step .
Valentino Rossi has also started 65 times from pole position , making 96 fast laps of which he has won 67 .
Homage
MotoGP tribute to the doctor.

Warm farewell to the audience.

The bikes with which Valentino was champion.
Instagram – Facebook – YouTube – Twitter
The post Valentino Rossi: MotoGP Records and Legacy appeared first on Motociclismo Online .