2021's cinema diary was brought to a close with smash hits Dune and Spiderman: No Way Home, with both respectfully to receive movie sequels in the future. Movie fans are already rubbing their hands together for the most anticipated titles of 2022.
From the everlasting fount of the world of superheroes, The Batman is in receipt of another reboot and Doctor Strange also returns to our screens. They're joined by Thor, Morbius and Michelle Yeoh in Everything Everywhere All at Once. The Northman will help you scratch that Viking redemption itch that you might not know you had, and Pinocchio will be uniquely reanimated by Oscar winning Guillermo del Toro.
Casino movies have been a little scant since Adam Sandler's Uncut Gems but in 2021 they returned. The game of poker has been growing in popularity consistently since the turn of the century. Players all over the world can participate online thanks to regional providers. A poker site for the Canadian market allows North Americans to be matched with players in Europe and compete for international prize pools.
We take a look back at last year's gritty poker themed thriller from one of cinema's greats, The Card Counter.
What is The Card Counter?
The Card Counter, released in September, 2021, is a revenge movie written and directed by Paul Schrader. Known for his involvement in Taxi Driver, Raging Bull and First Affirmed, there's a dark intensity to the movie that has become Schrader's trademark.
Schrader says the idea for the movie came as an interesting analogy to people unwilling to accept responsibility for their actions, the protagonist in The Card Counter is the antithesis to this notion.
The film is produced by Martin Scorcese, a longtime collaborator of Schrader's.
Who is in the cast?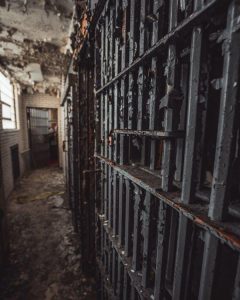 Oscar Isaac plays the lead, William Tell, and shows further depth to his range having appeared in the most recent Star Wars trilogy as well as the Coen brothers' sensitive comedy, Inside Llewyn Davis.
Isaac is joined by Tiffany Haddish and Tye Sheridan who deliver solid performances but Willem Dafoe as the unwitting antagonist Gordo is the most impressive here. Haddish, normally known for her comedic roles was an interesting choice but this isn't the first time Schrader has cast a comic for a serious part—appointing Richard Pryor as Zeke in the 1978 drama Blue Collar.
What is the plot? (no spoilers)
The lead character is released from an eight year stint in military jail for his involvement at the notorious Abu Ghraib prison in Iraq. During his time behind bars, he learns to count cards and hence becomes a formidable poker player.
Schrader describes Tell as one of his signature characters, a loner that wears a 'mask'. The mask or disguise is usually their profession. From Travis Bickle's job as a taxi driver and Reverend Ernst Toller as a minister in First Reformed, Tell is no different with his concealment coming in the form of a poker player.
Throughout the film we have to ask ourselves whether a torturer is worthy of redemption and a second chance. Although Isaac's character has served the full extent of his sentence and in the eyes of the law has been appropriately punished, he doesn't feel he has been punished enough and cannot forgive himself. This is the reason he lives an ascetic life, void of pleasure.
Tell lives a spartan existence on the casino trail until he meets Cirk (Sheridan), an angry young man looking for revenge for his father who also served at Abu Ghraib. Cirk's father was likewise incarcerated and subsequently developed a drug habit, eventually taking his own life which tore Cirk's family apart.
The focus of Cirk's rage is Dafoe's character Major Gordo that trained both his father and Tell in the torture techniques that would put them behind bars. Tell sees an opportunity in Cirk to redeem his past misgivings by taking him under his wing and keeping him from carrying out his plan. Cirk, similarly sees an opportunity in Tell, knowing that deep down, it's something he too wants to do.
Tell receives financial backing from the financier La Linda (Haddish) and the plot culminates in the trio facing the possibility of winning the World Series of Poker tournament in Las Vegas — only for Tell having to confront his past once more.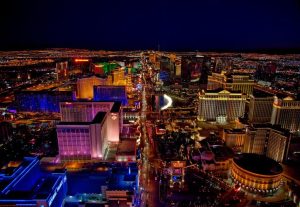 How was it received?
The Card Counter currently has a rating of 6.2/10 on IMDb and a metascore of 77/100. The movie was largely a critical hit and grossed $1,039,580 in its opening weekend in North America. Glen Kenny describes the film as "one of the most brilliant shots of his [Schrader's] career".
James Berardinelli writing for reelviews.net, however, was less complimentary: There are too few high cards in the movie's deck for it to be considered a winning hand.
Schrader has another picture that he wrote the screenplay for already in post-production, The Jesuit. Directed by Alfonso Pineda Ulloa and with Ron Perlman, Tim Roth and Brian Cox among the cast, the film is set for release this year.