Run a card shop in Kardboard Kings, demo is available

You might laugh at my fascination with management games, but tell me another subgenre where someone can go and create a game where you run a card shop and even create your own cards. Well, that's the basic premise of Kardboard Kings from Australians Henry's House, which is due out on PC on February 10th via Steam. Price in Brazil has not yet been released.
The game puts you in the role of the owner of a newly opened card shop specializing in the game "Warlock". From there you need to keep an eye on market prices, which cards are worth more or less, sell boosters, run tournaments and create a local competition scene.
While the ideas behind card games like Magic: The Gathering and the eventual "resale" of cards by, their scarcity and selling exorbitant prices is something that goes against my values, I don't deny that I'm intrigued if Kardboard Kings will it have something to say on the subject or will it just be another management game.
The demo, which lasts an average of 30 minutes, indicated that there is more than a cursory glance at the difficulties of maintaining a store in the face of industry giants. A relevant theme in the middle of 2022 with so many acquisitions and mergers of large companies, but I'm still going to take a little step back until I see the final version on February 10th.
Anyway, if you like this style of game, I highly recommend giving the demo version a try.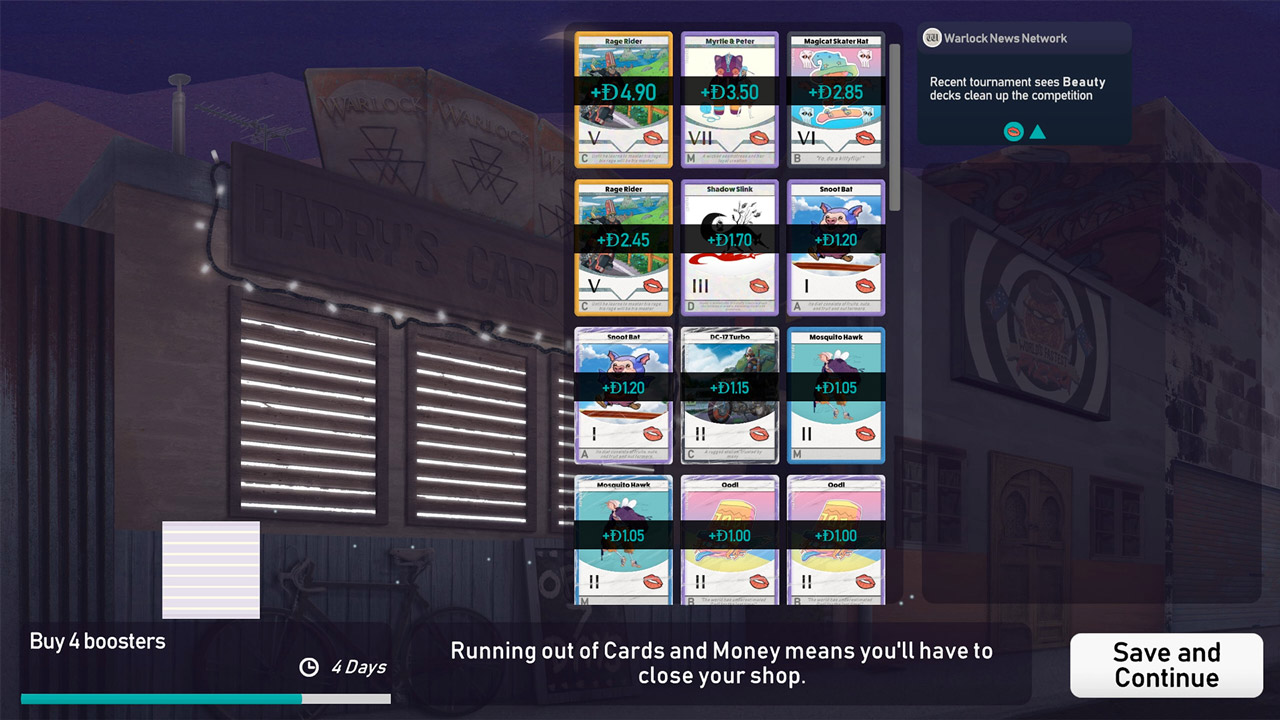 The post Run a card shop in Kardboard Kings, demo is available appeared first on Hu3br.