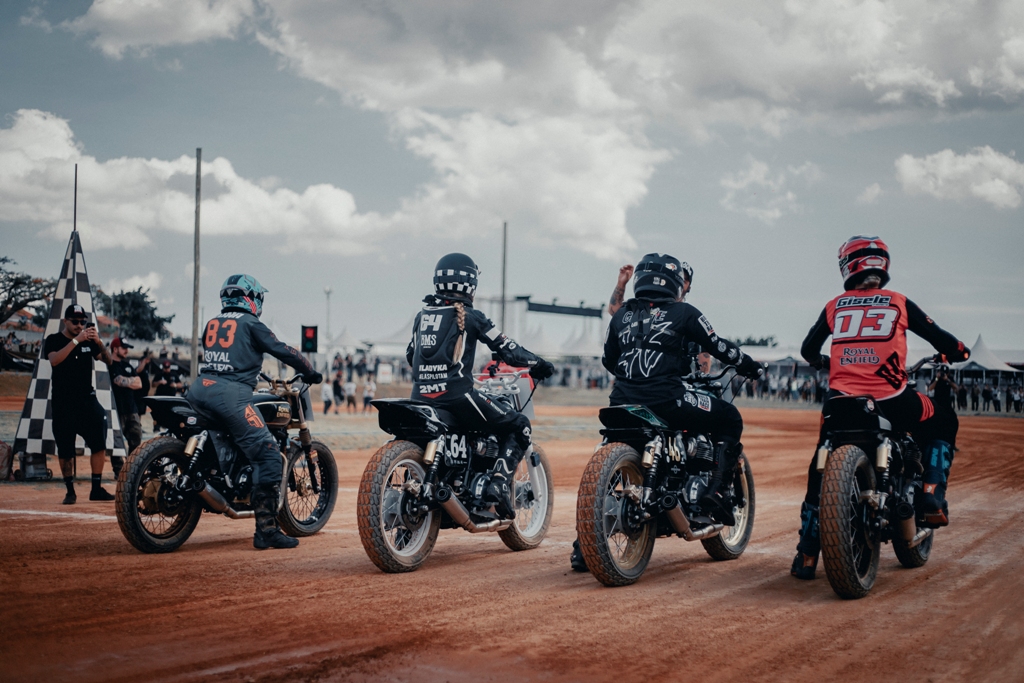 Royal Enfield opens selection for II Build, Train, Race
After the success of the debut edition , Royal Enfield do Brasil announces the opening of registration for the 2nd Build, Train, Race, a program that aims to encourage female participation in the world of motorcycle customization and Flat Track competitions.
The name of the program means to build, train and race, and to participate in it the manufacturer will select women riders who will have the mission to customize copies of the Interceptor 650, in addition to participating in training on dirt circuits to compete in national Flat Track competitions.
In the 2nd Build, Train, Race, six riders will be selected by Royal Enfield do Brasil, based on their riding experience, motorcycling enthusiast profile, affinity for customization and spirit of competition.
Each winner will receive an Interceptor 650 to start the first stage of the program: customizing the motorcycle according to the Flat Track guidelines. In addition to the bike, the riders will receive sponsorship for the customization, which must be done exclusively by them, with the help of partners.
"This year we increased the number of pilots in the program, reflecting the success of the first edition. In addition, we believe in the Flat Track modality in Brazil and encourage the participation of more and more women in the sport", says Clevir Coleto Correia, Marketing Manager Royal Enfield Brazil.
The selection process starts today, January 19th, and runs until March 1st. Interested parties can register on the official website of Build, Train, Race Brasil, at buildtrainrace.com/brazil/ . And if you want to know how the first edition of the Royal Enfield program was and its results, just click here.
The post Royal Enfield Opens Selection for II Build, Train, Race appeared first on Motorcycling Online .