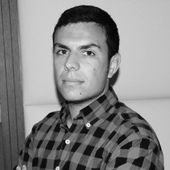 Rodríguez Cleba, in search of normality
Rodríguez Cleba turned victory into a routine and now tries to return to it. After the hard setback of losing to Oviedo last weekend, the Leon team is looking to turn the page against Camargo (Sunday, 12:00).
The Leonese, already with Lucía Kicker fully integrated into the team, will seek in Cantabrian lands to win again and make clear their candidacy for second position in group A of the Division of Honor Silver that they have, for now, well tied.
With one game less than Porriño, they lead the Galician team by two points and Puerto del Carmen by four. That is why Rodríguez Cleba, maintaining the incredible regularity of the first round, would have a long way to go towards the playoffs.
But for this they cannot fail against a Camargo that has achieved in this 2022 two of the six victories that they have added this season and that have recovered some joy in their game.
Against this will try to fight a Rodríguez Cleba that, far from collapsing, will seek to take a step forward to continue dreaming of a historic season.