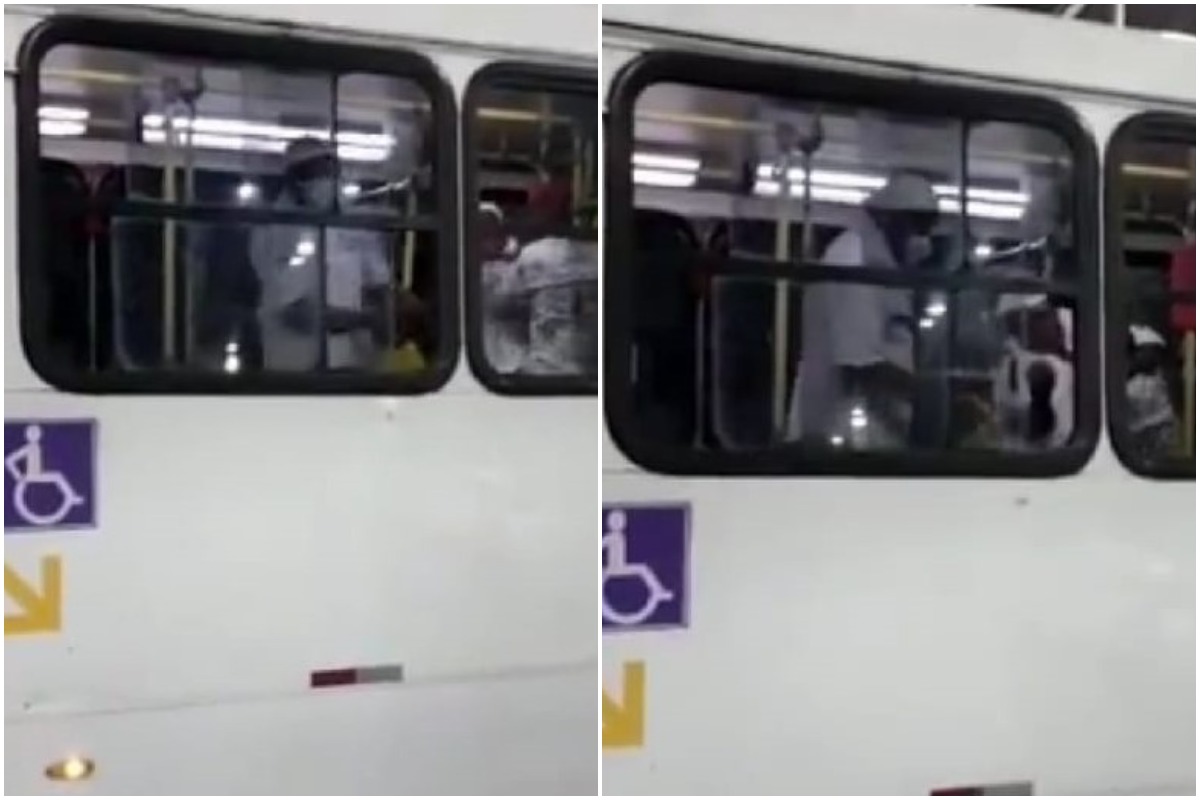 Religious insult led to a fight between evangelicals and candomblecists at Estação Pirajá; see video
A fight between religious has drawn attention on social media. In the images, two men dressed in white exchange punches inside a bus. The situation occurred last Sunday (30), at the bus terminal of Estação Pirajá, in Salvador.
The disagreement would have started after one of them, who is evangelical, verbally attacked the other, who is from Candomblé, an Afro-Brazilian religion of African origin. In the images, a third man appears in the scene. In certain stretches he tries to separate the duo, but to no avail. There is no information on the outcome of the confusion.
Sought by the MAIL, CCR Metrô confirmed that the discussion took place, but stated that the situation was handled by the Military Police (PM). The PM, in turn, reported that it has no record of the fight.
WATCH VIDEO: