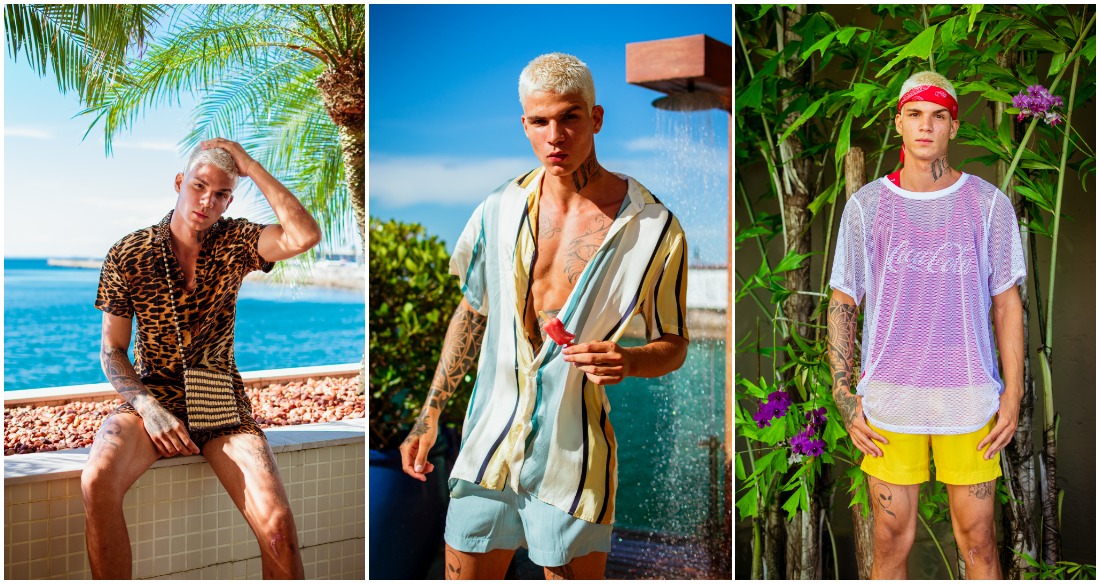 Outside legs: short is the season item
In the middle of the thigh. This is the length of the darling item among hip men this summer. We're talking shorts! The boys lost the fear of showing their bodies and shortened the bottom of the look once and for all. Printed, plain, in linen, viscose, tactel or cotton, they accompany you from bathing in the sea to going out with friends. The rule is simple: just make yourself comfortable. Choosing a model that fits your body well, just take advantage of the hot days to show your legs around.
Feline
Conjuntinho is a summer hit, this animal print version is for those who have attitude. The crossbody bag finishes off and is still perfect for carrying your essentials.
in tone
Coordinating the look following the same palette, or tone on tone is always the right way to go. We followed the formula and married shorts with a striped shirt in shades very close to blue.
total freshness
The overlay of a tank top with a t-shirt, both in canvas, ensures that it won't be hot. Red bandana reinforces the sporty street tone and mustard shorts light up the look.
DATASHEET:
Photos: Caio Diniz (@caiodiniz1)
Fashion production: Paula Magalhães (@ paulamagalhaes1) and Helenildo Amaral (@ helenildoamaral1)
Model: Pedro Rocha (@_pedrorochaoficial) from 40 Graus Bahia Agency (@40grausbahia)
The looks are from Betty's Thrift Store (@brechodabetty), except the crossbody bag from Forever 21.