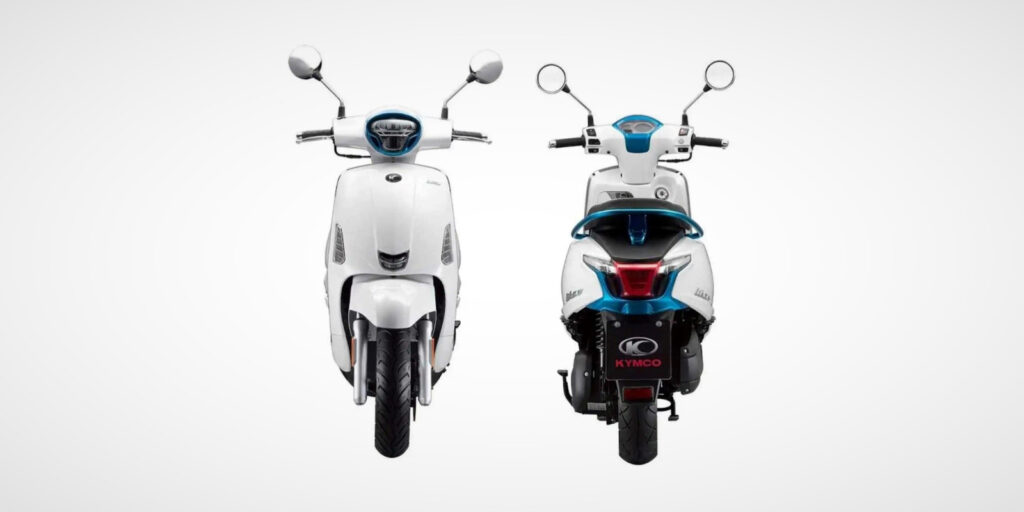 Kymco Like 125 EV, the electric scooter with a range of 200 km
Kymco has announced the arrival of a new electric scooter with a very interesting technical sheet. It's called Like 125 EV and is equipped with five 50 V/13 Ah batteries that allow it to reach a range of 200 km.
Each battery should take approximately one hour to fully charge and have a life cycle of 1,000 charges. The use of different batteries, however, entails space limitations with regard to the compartment under the seat, which can be partially or fully occupied.
Read more:
Gold bike: who takes the nakeds?
NUUK Cargopro is the world's first cybersecure motorcycle
Damon HyperFighter Colossus, the electric one that hits 270 km/h
Kymco Like 125 EV details
As for power, the motorcycle is around 3,200 W, or 4.3 hp and 12.6 kgf.m, while the total weight is around 110 kg. The look features modern lines, similar to the Like line equipped with thermal engines. Distinctive element is the use of blue color for some details that highlight the green aspect of this scooter.
The Kymco Like 125 EV is connected via the dedicated app that allows you to view all relevant information and notifications on your smartphone. The price has not yet been announced, but rumors suggest a value of around 1,200 euros, something around R$7,700 in direct conversion, which if confirmed would be very competitive in the market.
And since we're talking about Kymco, take the opportunity to view the full article we did a few months ago about the presentation of the brand's new scooters . They were presented during the EICMA and the manufacturer's expectations are very high regarding public acceptance.
Instagram – Facebook – YouTube – Twitter
The post Kymco Like 125 EV, the electric scooter with a range of 200 km appeared first on Motorciclismo Online .