One of the most anticipated events in the tv industry in recent years is the announcement of the official release date for True Detective Season 4. The first two parts were released with a minimum interval. The third the audience saw only in 2019. Now they are eagerly awaiting the start of new episodes. Each season of the series tells a separate story that has nothing to do with the previous ones. The series has won millions of fans worldwide thanks to its carefully crafted and intricate storylines, excellent acting, and high-quality visual effects.
True Detective Season 4: What Is The Plot?
A feature of the series is the way the storyline is told. Each part describes a separate storyline, unfolding in different periods and locations in the United States.
The first season of the project describes the progress of the investigation into the convoluted murder of a woman in Louisiana. The creators of the television series decided to present the plot in the form of the memoirs of an investigator.
While watching the second the viewers are transported to California. Here, representatives of various structures will have to investigate the murder of a prominent official. In the investigation, they will have to face a conspiracy of people in business and treacherous politicians.
According to the latest data, True Detective Season 4 was postponed to the winter of 2021. Details of the plot of the last season were not disclosed.
The third part of the series describes the story of the investigation of the disappearance of two children under the direction of detective Wayne Hayes. The actions of this part take place in three time periods. The events take place in the state of Arkansas on the banks of the Mississippi. The detectives are assisted by a young teacher named Amelia Reardon, who knew the missing children well.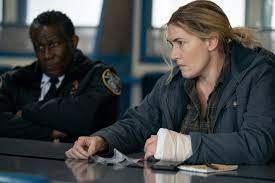 True Detective Season 4: Renewal & Release Date
The directors of the series are in no hurry to divulge the idea for the script for its continuation. It is also not known who will be the key characters of the fourth season. Nick Pizzolatto stated that the writing is currently under development. Therefore, it remains only to wait for the release of True Detective season 4. In February 2021, it became known that HBO was looking for new writers for the fourth season.
The final decision on the fate of the series depends primarily on the ratings of the third season and the reaction of film critics. Given that the premiere episodes have received many nominations, you can be sure that the new part will also not disappoint viewers.