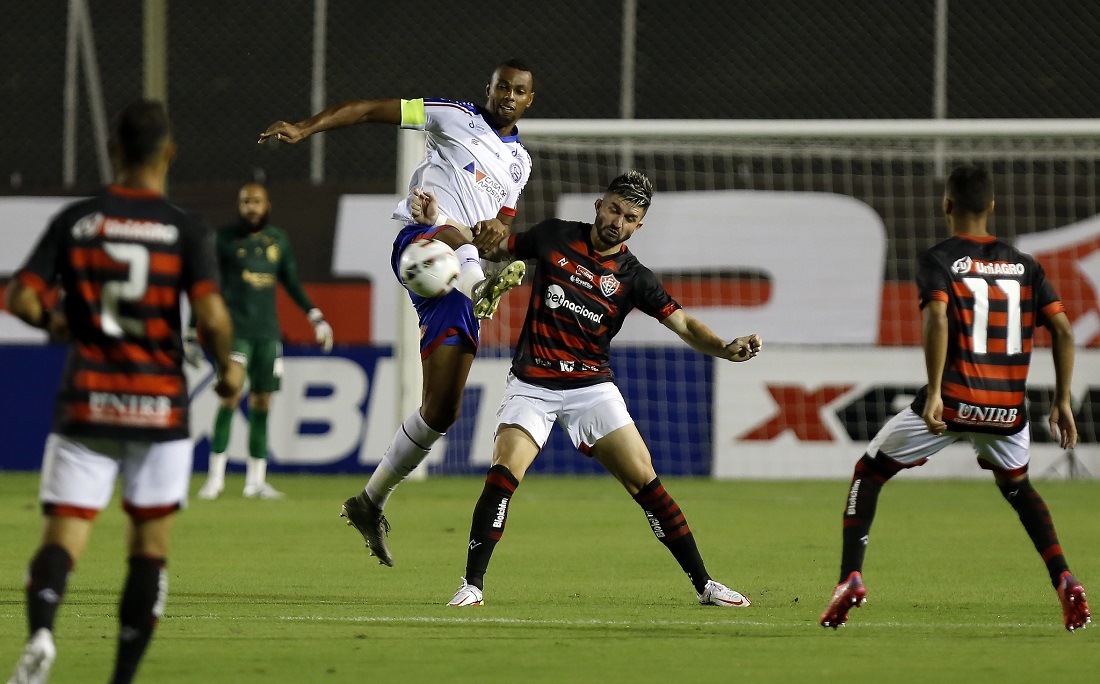 'In a classic you have to go in wanting more', charges Danilo after a draw at Ba-Vi
The 1-1 draw in the first Ba-Vi of the year , on Wednesday night (2), at Barradão, for the fourth round of the Bahia Championship, had a bitter taste for Bahia. At least that's how goalkeeper Danilo Fernandes analyzed the result of the match.
One of the leaders of the tricolor cast, Danilo regretted the goal missed by Marco Antônio in the first minutes of the confrontation, but what irritated him was not the technical issue. He thought that the Squadron lacked a little will to seize the opportunities and win the triumph at the rival's home.
"We were aware of the difficulty of the game, a classic where both are looking to win. We had a calmer, more dominated first half. We had a chance to score at the beginning and if we did it would be another game. It has to be a lesson because in a classic you have to enter wanting more, enter a thousand, it's a game that stops the city. We managed to get a tie, but we leave with a bitter taste here", declared the goalkeeper.
The draw made Bahia keep the taboo of not losing to Vitória since 2017 for the Bahia Championship, but it extended the fast in the general retrospect of the classic. Now, the tricolor has not won the red-black for three matches. The last victory took place in 2020, by 2×1, for the Bahia Championship, in Barradão. After that, it accumulates a 1×0 defeat and two draws: 0x0 last year and 1×1 yesterday.
Bahia will now take a break from the state to dedicate itself to the Copa do Nordeste. On Saturday (5), the team visits Atlético de Alagoinhas, in Carneirão, for the third round of the regional tournament. The game starts at 5:45 pm.