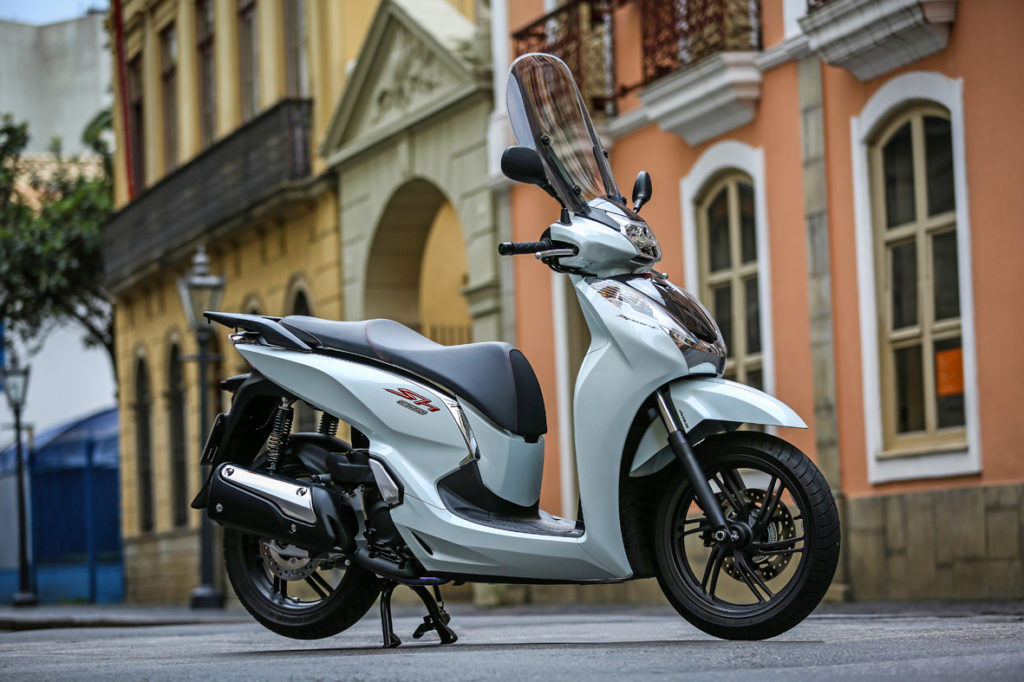 Honda SH 150i and SH 300i are discontinued in Brazil
In a discreet manner, Honda took the SH 150i and SH 300i scooters out of line in Brazil. The range has always stood out in sales in Europe, always showing good numbers, but the performance has not been repeated in our country since the launch of the SH 300i, in 2016.
Around here, the model registered only 410 licenses in 2021, while its "little brother" was a little better, with 2,159 units sold, a quantity not even close to that of PCX, which closed the year with just over 28 thousand units sold. In December, the SH 150i sold only 14 units, while the segment leader had 2,260 licensed units, according to Fenabrave.
Read more:
See the 20 best-selling motorcycles in 2021 The new Honda CBR 1000RR-R Fireblade is impeccable! 5 motorcycles that should come to Brazil in 2022
Speaking of PCX, both it and the SH 150i use the same engine, a 149.3 cm³ single cylinder with electronic injection that generates a power of 14.7 hp and a torque of 1.40 kgf.m and CVT transmission. The SH 300i has a single-cylinder engine with 279 cm³, electronic injection and four valves, a plant that produces 24.9 hp of power and 2.59 kgf.m of torque, also with CVT transmission.
The MOTOCYCLISMO Brasil report consulted Honda, which confirmed the discontinuity of the models. The SH 150i went out of production in May last year, while the SH 300i ended production in November 2021.
According to Honda, the closure of the two models is part of the brand's new strategy for scooters, which intends to concentrate efforts on the production of PCX and Elite 125, in addition to enabling the launch of the Forza 350 in Brazil, whose arrival is promised since the end of 2020, but delayed due to unforeseen events.
Follow MOTORCYCLING also through social media!
– Instagram – Facebook – YouTube – Twitter
We still question Honda about the launch of the new ADV350 here, but at the moment the model is not even on the brand's radar here. In other words, in the future we will only have the Forza as a novelty, and the range of adventurous scooters around here will only continue with X-ADV and ADV 150.
The post Honda SH 150i and SH 300i are discontinued in Brazil first appeared in Motociclismo Online .