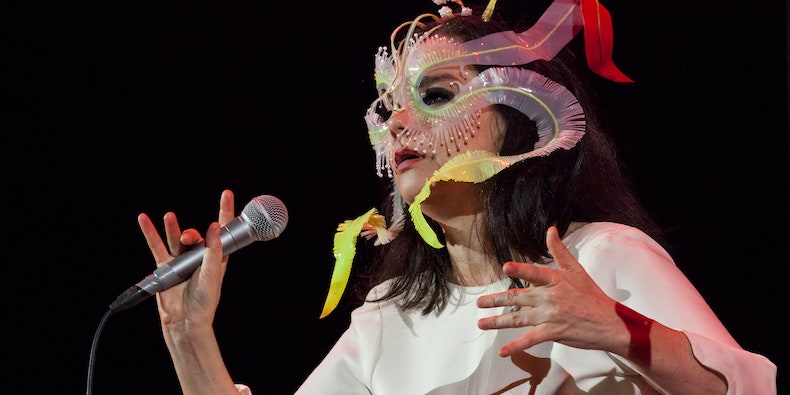 Björk Announces 'Cornucopia' US Tour Dates for 2022
Over 5 dates, the show will be performed in Los Angeles and San Francisco. Her Björk Orchestra performances in Reykjavk have also been reset.
Björk is bringing back her Cornucopia tour early, in the coming year for complete five dates.
She will be performing at the Shrine Auditorium in Los Angeles and the Chase Center in San Francisco.
The Los Angeles and San Francisco events both will go on sale on the 15th of October. Check out Bjork's Instagram post below:
https://www.instagram.com/p/CUuZfbbtkKT/?utm_source=ig_embed&ig_rid=519d679c-ee32-4cbc-9d48-a417a3a4751b
After everything being held back because of the pandemic, this is some really exciting news.
The whole schedule, and also rescheduling dates for her earlier announced orchestral performances in Reykjavik, Iceland, can be found below:
Björk Orchestral:
10-11 Reykjavík, Iceland – Harpa
10-24 Reykjavík, Iceland – Harpa
10-31 Reykjavík, Iceland – Harpa
11-15 Reykjavík, Iceland – Harpa
Cornucopia:
01-26 Los Angeles, CA – Shrine Auditorium
01-29 Los Angeles, CA – Shrine Auditorium
02-01 Los Angeles, CA – Shrine Auditorium
02-05 San Francisco, CA – Chase Center
02-08 San Francisco, CA – Chase Center
About Cornucopia
Cornucopia is inspired by Björk's 2017 album 'Utopia'.
Cornucopia's debut gigs were in May 2019, with an 8-night residency at 'The Shed' in New York. Björk played her songs "Venus As A Boy," "Hidden Place," and "Show Me Forgiveness" for the very first time in almost a decade during her 19-song lineup in New York.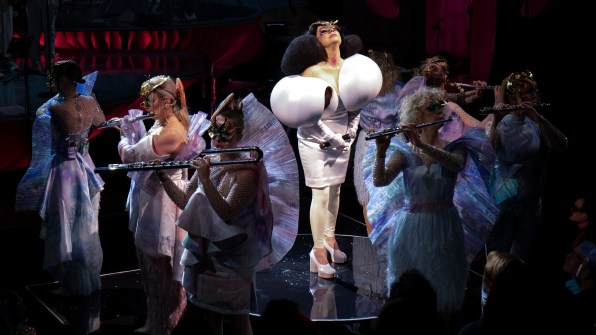 The Hamrahild Choir, a 50 piece Icelandic group, a seven-piece flutes band, a harp, and numerous specifically made instruments are featured in the show.
Even before the encore, the show included a talk by climate activist (our favorite) Greta Thunberg, which is projected on a screen. The tour's costumes were created by the fashion house Balmain.
Lucrecia Martel and Björk are the show's directors, with James Merry serving as co-creative director.
Following several major delays to the coronavirus outbreak, Björk just announced the new schedules for her live-streamed orchestral concerts.
Throughout the four sessions of the Orkestral series, the pianist will perform with a variety of colleagues, including members of the Icelandic Symphony Orchestra, Flute Septet Viibra, and Hamrahl Choir.
The concerts, which were originally scheduled to take place in August 2020 at Reykjavik's Harpa Hall in front of a live audience and live-streamed to fans all over the world, were repeatedly postponed.
Audiences in Los Angeles will now be able to experience the singer's dramatic concert tour. I wish I were in Los Angeles right now, but that's fine; I'll cope with it. At least, I will try to.