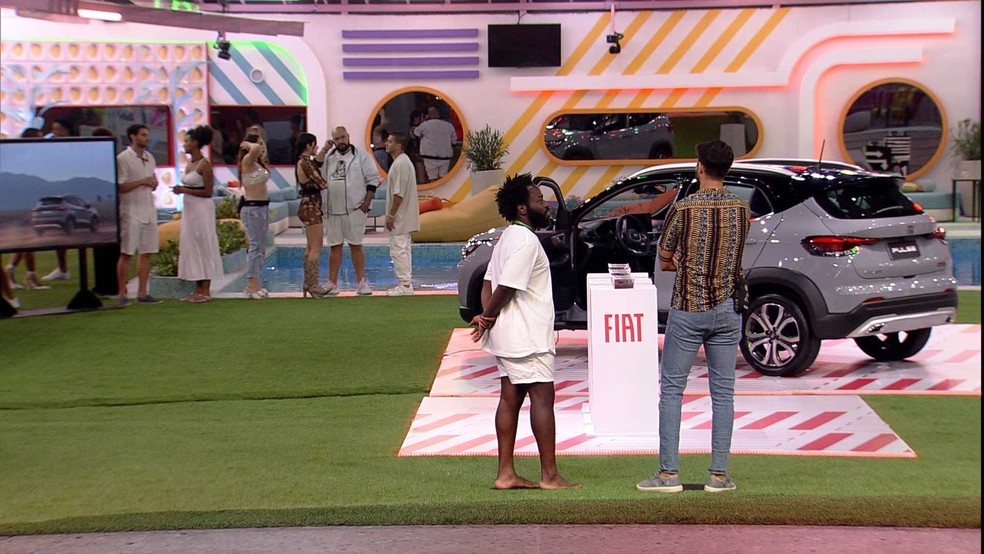 BBB 22: Douglas Silva and Rodrigo become the first leader and angel of the house
After winning the competition that determines the first leader and angel of the BBB 22, Douglas Silva and Rodrigo competed with each other to find out who would win each title. The second stage of the challenge was held on Friday night (12) and, by choosing the right key for the race and starting the car, Douglas won the lead.
Then Rodrigo is announced by Tadeu Schmidt as the first Angel of Big Brother Brasil 22 and won a prize of R$ 10 thousand. The brother then received the Angel necklace and instructions from Tadeu:
"The Angel chooses the Monster, which this week is the Payphone Monster! Attention, dressed as payphones, the two punished must take turns in the small square mounted on the lawn. It must remain occupied at all times by at least one of them. Each punished loses 300 'estalecas'. And whoever is in the VIP goes straight to Xepa. Everyone can be chosen for Punishment", said the presenter.
For punishment, Rodrigo ended up choosing Naiara Azevedo and Eliezer, who, accompanied by other participants, headed to the lawn. There, the carioca took the first round. Tiago Abravanel and Arthur Aguiar also commented on the dynamics for the singer: "At some point he will need to sleep and you will have to take his place."
Already the leader received the mission to divide the house between Vip and Xepa. In addition to Douglas himself, the VIP was formed by Pedro Scooby, Tiago Abravanel, Paulo André Camilo, Lucas, Rodrigo and Luciano.