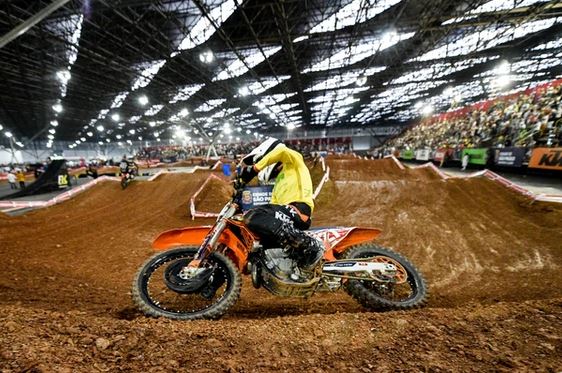 Arena Cross Brasil releases the calendar for the 2022 season
Arena Cross Brasil reaches its 24th season with its start set for the month of May. The championship, which always attracts many fans of national motorcycling, presented its calendar and promises news that will be released soon to win over off-road fans.
What can already be said is that for this year the event has a great challenge ahead, which is to maintain the high standard presented in the grand finale at Pavilhão do Anhembi, in São Paulo, and for that, the organization works to surprise again, projecting the realization of a very interesting season to continue collaborating with the growth of the sport.
Read more:
On the rise, scooters also show up in Moto de Ouro
Honda XRE 190 X Dafra NH 190: who delivers better attributes?
With 35 years of history, Rally Cerapió runs until the 28th
Last year, the champions were Anthony Rodriguez (Pro), Pepê Bueno (AX2), Kevyn de Pinho (65cc) and Heitor Matos (50cc). For the definition of the titles on the occasion, there were two days of disputes, which had the participation of international pilots from the United States, such as Tyler Bowers, Cade Clason and Henry Miller; from England, like Adam Chatfield; in addition to representatives from Portugal, Venezuela and Ecuador, and the presence of the public who can watch the races up close.
Arena Cross Brasil: check out the steps!
Follow the dates that have already been revealed by the organization of the competition:
1st stage – May 28 – Caraguatatuba / SP.
2nd stage – July 2nd – Jundiaí / SP.
3rd stage – August 20 – São Paulo / SP.
4th stage – August 21 – São Paulo / SP.
For more information, access the Arena Cross Brasil website and social networks:
Website: www.arenacross.com.br
Facebook: www.facebook.com/arenacrossbr
Instagram: www.instagram.com/arenacrossbr
Youtube: www.youtube.com/arenacrossbrasil
Follow MOTORCYCLISM also on social media!
– Instagram – Facebook – YouTube – Twitter
The post Arena Cross Brasil announces the calendar for the 2022 season appeared first on Motociclismo Online.