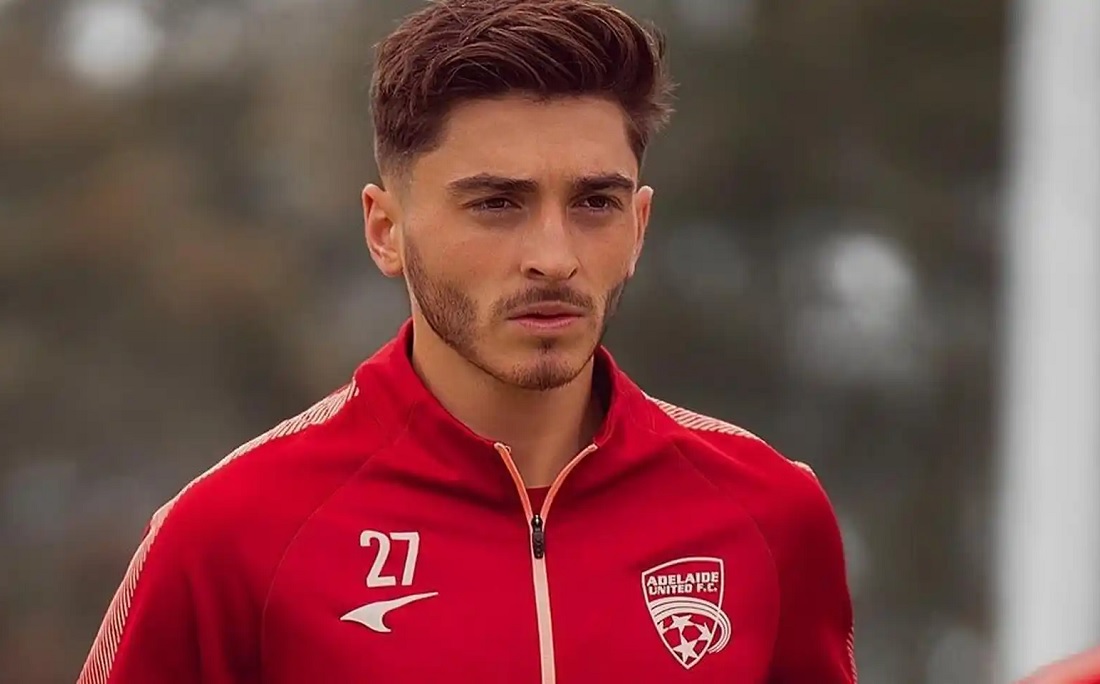 After declaring to be gay, player reveals suffering insults and threats
Left-back Joshua Cavallo of Australia's Adelaide United made a historic move in October last year when he became the first active player to publicly speak out that he is gay . But three months later, the 22-year-old revealed that he has been suffering insults and threats after breaking the taboo in world football.
Josh opened up about the situation in an Instagram post the day after Adelaide's 1-1 draw with Melbourne Victory in the A-League, Australia's top football league. The player said he was cursed in the match, and regretted it.
"I'm not going to pretend I didn't see or hear homophobic slurs at last night's game. There are no words to say how disappointed I was," he wrote.
"As a society, it demonstrates that we are still facing these issues in 2022. Hate will never win. I will never apologize for living my truth and who I am outside of football."
After Josh's post, Melbourne Victory published an official note on their website repudiating the attitude of their fans. The team also said it is investigating the case.
"Melbourne Victory were made aware of homophobic comments directed at Adelaide United player Josh Cavallo during Saturday night's clash with the Reds at AAMI Park. The Club is committed to celebrating diversity in football and strongly condemns this behavior which does not takes place at our club or in our game. Melbourne Victory sees football as a platform to unite fans from any background. Spectators who violate these standards will be banned from future matches. The club is working with League, Stadium and Adelaide United to investigate the matter further."
Josh, by the way, has already revealed that he fears playing in the Qatar World Cup, between November and December this year, because of his sexuality. On the other hand, the player received several messages of support after coming out as gay, including from Liverpool manager Jürgen Klopp.