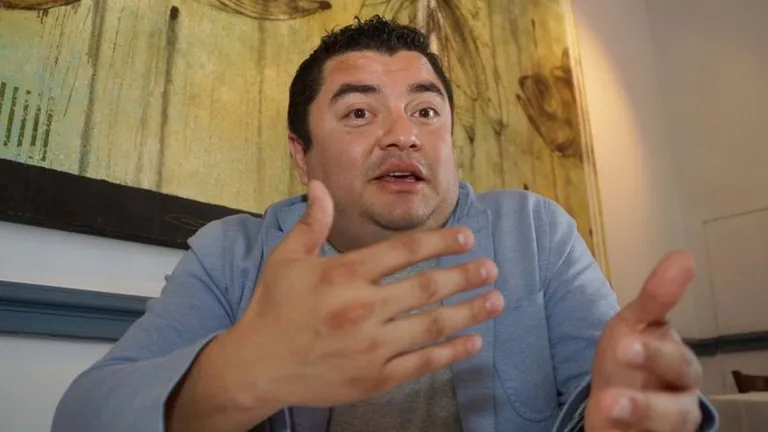 A Mexican scientist accused of spying for Russia is sentenced to prison in the US
"We all make mistakes and this has been the biggest of my life", said this Tuesday the Mexican scientist Hector Alejandro Cabrera Fuentes before the judge who sentenced him to four years and a day in prison in a federal court in Florida, USA. Cabrera Fuentes, 37, was arrested and charged in 2020 with carrying out espionage work for Russia in a case that caused surprise in Mexico due to the brilliant career that this molecular biologist had. Dressed in a prison uniform and with a yellow sheet on which he had written his apology, he asked Judge Donald M. Middlebrooks for "clemency" in a sentencing hearing that lasted about 10 minutes. "I am deeply sorry and I apologize to the United States (….) This taught me that freedom is the most precious thing, but above all the family", he expressed in English at the hearing that already had an agreement of federal prosecutors and lawyers. His family was not present, but a representative of the Mexican Consulate in Miami was. Lawyer Ronald Gainor told BBC Mundo that, under the terms of the agreement, his client will spend a year in US federal custody and then will be deported to Mexico.According to court records from the Miami federal prison where he has been imprisoned, Cabrera has had "outstanding" behavior in his conduct and work.Cabrera Fuentes was sentenced in a court in Miami, FloridaGetty ImagesBut how did Cabrera Fuentes get involved with Russian intelligence services to conduct espionage in the United States?Before his arrest, Cabrera Fuentes's name used to make headlines press for their developments in medicine and the recognitions he had earned. Born in the Isthmus of Oaxaca region, one of the poorest areas in Mexico, he did a doctorate in Molecular Microbiology at the University of Kazan (Russia), and in Molecular Cardiology at the University of Giessen (Germany). Among the scientific works of the Mexican is the development of a treatment to regenerate burned skin and the development of a technique to prevent cell death after a cardiac event.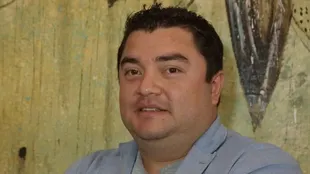 "I dreamed of being a scientist and I achieved it," he told the Mexican newspaper El Universal in 2019. EDWIN HERNÁNDEZ / EL UNIVERSAL But then he took an unexpected turn in his life. According to the US Justice Department indictment, a Russian official – whose identity was not disclosed – "recruited" the Mexican in 2019 in exchange for helping him so that his Russian partner could leave that country and return to Germany. His mission was to locate a vehicle of a Washington collaborator that provided information about the Russian government. According to the investigation, in February 2020 the Mexican traveled to Moscow where he received details and the "physical description of the vehicle from a US government source." that he was to find in Miami."He told Cabrera Fuentes to locate the car, obtain the source's license plate number and note the physical location of the vehicle," the investigation reads. But they had advised him not to take photos of the vehicle. Cabrera Fuentes had a Mexican couple with whom he traveled to Miami from Mexico City in February 2020. They rented a car to follow their target and upon entering the property where he lived, " caught the attention of a security guard" for having entered the condominium following another vehicle.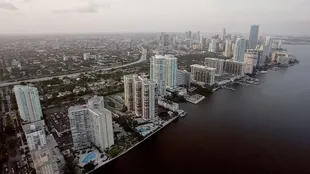 The Mexican received instructions to travel to Miami and locate the US government source. Getty Images While the guard approached the vehicle to find out what was happening, her partner approached the US government source's car and "took a picture of the license plate"according to the Department of Justice. "When Cabrera Fuentes and his partner were asked by security about the nature of their presence in the building, Cabrera Fuentes provided the name of a person they were allegedly visiting." While trying to leave the United States on February 16, 2020, The Mexican and his wife were intercepted at the Miami airport by federal agents.On his partner's cell phone "they found a close-up image of the US government source's vehicle license plate in the 'recently deleted' folder of his phone." Then Cabrera Fuentes "admitted to law enforcement agents the law that an official of the Russian government ordered him to carry out this operation."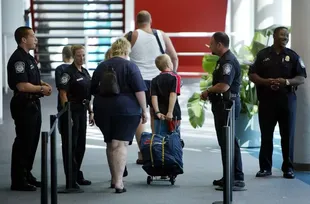 Federal agents arrested Cabrera Fuentes at Miami International Airport, Florida.Getty ImagesAfter his arrest, he told the police that he had another wife and daughters in Russia and that he agreed to collaborate with the Russian government in exchange for facilities to get them out of that country. He was arrested and accused of collaborating with a foreign government without notifying the United States authorities. He pleaded guilty in early 2022.Cabrera Fuentes faced a maximum sentence of 10 years, but the guilty plea and a plea deal with prosecutors reduced his sentence. He told the court that he hopes to "continue the work in favor of the community."